Climate Change Has Made U.S. Weather More Pleasant, Says Nature Study
Most Americans live in counties that are experiencing more pleasant weather than they did forty years ago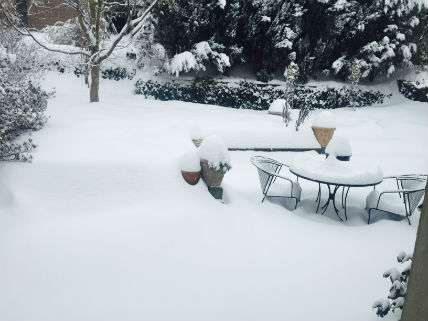 Most Americans are enjoying increasingly balmy weather thanks to climate change say researchers in new article in the journal Nature. Who knew that most people prefer warmer to colder weather? Let's get right to it. From the abstract:
As climate change unfolds, weather systems in the United States have been shifting in patterns that vary across regions and seasons. Climate science research typically assesses these changes by examining individual weather indicators, such as temperature or precipitation, in isolation, and averaging their values across the spatial surface. As a result, little is known about population exposure to changes in weather and how people experience and evaluate these changes considered together. Here we show that in the United States from 1974 to 2013, the weather conditions experienced by the vast majority of the population improved.

Using previous research on how weather affects local population growth to develop an index of people's weather preferences, we find that 80% of Americans live in counties that are experiencing more pleasant weather than they did four decades ago. Virtually all Americans are now experiencing the much milder winters that they typically prefer, and these mild winters have not been offset by markedly more uncomfortable summers or other negative changes.

Climate change models predict that this trend is temporary, however, because US summers will eventually warm more than winters. Under a scenario in which greenhouse gas emissions proceed at an unabated rate (Representative Concentration Pathway 8.5), we estimate that 88% of the US public will experience weather at the end of the century that is less preferable than weather in the recent past. Our results have implications for the public's understanding of the climate change problem, which is shaped in part by experiences with local weather.

Whereas weather patterns in recent decades have served as a poor source of motivation for Americans to demand a policy response to climate change, public concern may rise once people's everyday experiences of climate change effects start to become less pleasant.
Interestingly, to illustrate how much less pleasant weather may become, the researchers use the worst-case 8.5 RCP scenario. In that modeled projection, by 2100 atmospheric carbon dioxide rises from 400 to 936 parts per million and average temperatures are 5 to 6 degrees Celsius hotter. Unpleasant indeed.