Hundreds Dead in Ecuador Earthquake, Trump Coins Nickname for Hillary, Impeachment Vote in Brazil: A.M. Links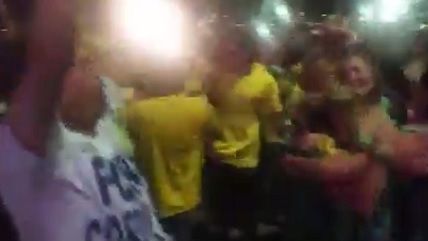 YouTube

A magnitude-7.8 earthquake in Ecuador has killed at least 272 people.

Donald Trump debuted a new campaign trail nickname for Hillary Clinton, "Crooked Hillary." Meanwhile, supporters of Bernie Sanders threw dollar bills at Clinton while she was on her way to a fundraiser at George Clooney's house.
This week the Supreme Court is hearing arguments over President Obama's immigration actions.
Pope Francis accepted 12 refugees from Syria to the Vatican.
Legislators in Brazil voted to impeach the president, leading to parties on the beaches of Rio.
Philippines presidential frontrunner Rodrigo Duterte says he won't apologize for suggesting he should have been allowed to rape a lay minister during a prison riot first because he was mayor of the town when the gang rape happened.