Earthquake Hits Japan, Bernie Sanders in Vatican, Obama Gets Game of Thrones Early: P.M. Links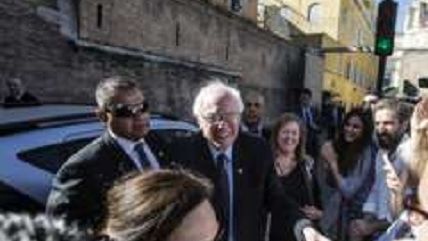 BBC

A magnitude 7.0-earthquake hit Japan today, yielding a tsunami warning.

Bernie Sanders visited the Vatican to talk about an "immoral" economy, without mentioning the unprecedented rise in prosperity the world has seen in the last half century.
The transport minister of Belgium resigned over lapses in airport security revealed by a leaked European Union report.
Germany's Angela Merkel is allowing the prosecution of a German comedian for allegedly insulting the Turkish President Tayyip Erdogan.
President Obama gets HBO's Game of Thrones early. Can it be subject to a FOIA request?
John Kasich fielded a question from a college student about feeling safer regarding sexual violence, harrassment, and rape.