Verizon Workers Strike, Donald Trump Whines, John Kasich Mansplains: P.M. Links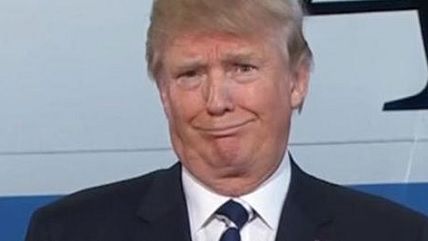 About


CNN

40,000 Verizon workers went on strike today over concerns like "corporate greed" and being asked to move to different states as Verizon's customer needs change. Bernie Sanders joined a rally of striking workers in Brooklyn, claiming Verizon was trying to "destroy the lives of working Americans" it employs in well-paying union jobs, while Hillary Clinton demanded Verizon return to the negotiating table.

Donald Trump complains the the political system is "stacked" against him.
The Southern Poverty Law Center claims the Donald Trump campaign has contributed to an "alarming level of fear and anxiety" among children of color and emboldened bullies.
John Kasich met with Talmudic students at a Jewish bookstore in New York City and explained the Bible to them.
The revisionism over the 1994 crime bill continues: apparently members of the Congressional Black Caucus who voted for the measure did so out of concern that a future bill might be even worse.
Salmon caught in the waters near Seattle have some of the highest levels of cocaine and antidepressants found in American fish.