A.M. Links: Trump vs. Cruz, Hillary vs. Bernie, Two More Suspects Charged in Brussels Terrorist Attack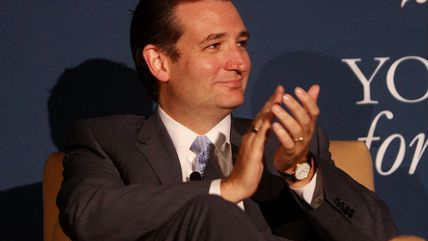 Credit: Gage Skidmore / Foter.com / CC BY-SA

Donald Trump is upset about the process that allowed Ted Cruz to score all of Colorado's Republican delegates. Cruz says Trump is "whining."
"Hillary Clinton on Monday hit Bernie Sanders on immigration, she hit him on guns, and she claimed that there's a 'growing level of anxiety' in the Vermont senator's not-quite-so-long-shot campaign for the White House."
Belgian officials investigating the terrorist attacks on the Brussels' airport and metro have filed charges against two more suspects.
The Zika virus "seems to be a bit scarier than we initially thought," says Dr. Anne Schuchat, deputy director of the U.S. Centers for Disease Control and Prevention.
According to a New York City police officer, Mayor Bill De Blasio is directly to blame for the dramatic rise in traffic tickets. "Mayor de Blasio wants us to give out summonses, OK? Alright?" the officer says in a video recorded by a driver in the Bronx. "I don't know if you voted for him or not," the officer continued. "I don't live in the city. I wouldn't have voted for him because this is what he wants. He wants us to give out summonses."
American Airlines: "TSA is our No. 1 problem right now, and it's only going to get worse."
Follow us on Facebook and Twitter, and don't forget to sign up for Reason's daily updates for more content.