U.S. Weapons Sent to Middle East For Sale on Facebook, Bill Clinton Responds to Black Lives Matter Protesters, L.A. Police Chase Ends With Selfies: A.M. Links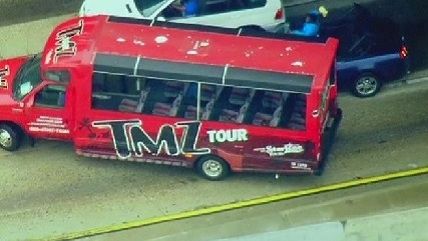 Fox 11

Weapons sent to the Middle East by the United States sometimes end up for sale on Facebook.

Bill Clinton told Black Lives Matters protesters who showed up at a campaign event that they were "defending the people who kill the lives you say matter."
Uber agreed to pay at least $10 million to settle a lawsuit over background checks pursued by prosecutors in California.
A police chase in Los Angeles ended with two burglary suspects high-fiving bystanders and taking selfies before surrendering to cops.
A state trooper in Indiana has been fired after a second federal lawsuit over his preaching during traffic stops.
2015 Masters champion Jordan Spieth leads after the first day of golf at Augusta yesterday.
American Idol crowned Trent Harpmon as its final winner.