When Donald Trump Fondled Rudy Giuliani's Breasts in Ultimate Display of New York Values
Meanwhile, the erstwhile "America's Mayor" is voting for the authoritarian billionaire, but not endorsing him.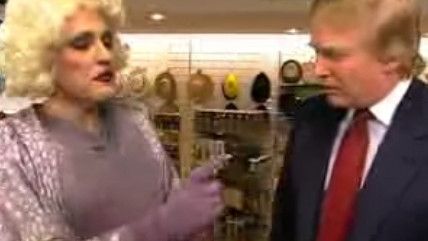 Former New York City Mayor Rudy Giuliani (R)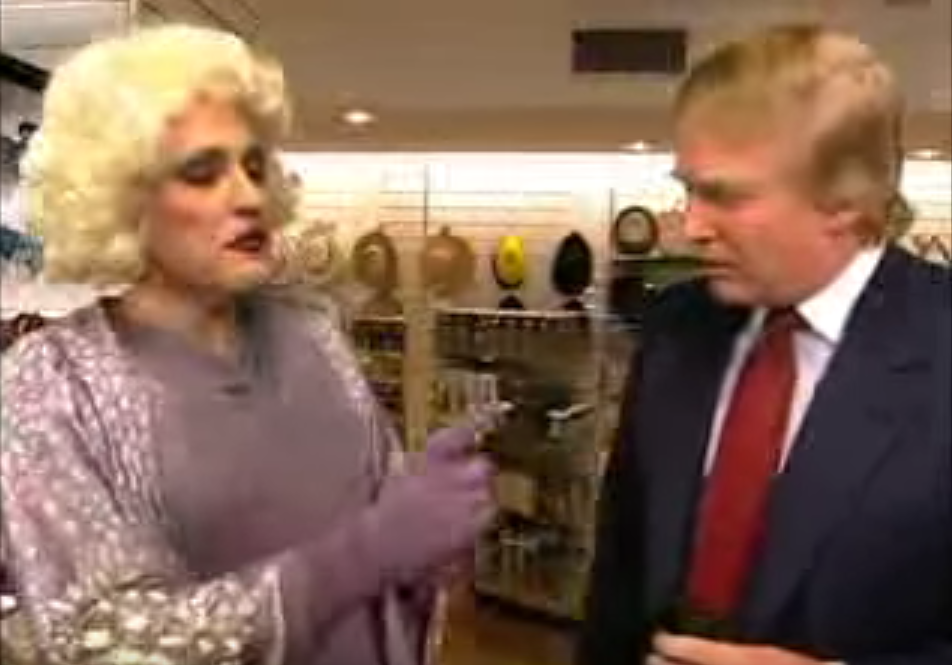 tells the New York Times he is voting for his "friend of three decades" Donald Trump for president, but for reasons still unclear, he is not making a formal endorsement of the real estate tycoon and one-time reality TV star.
The 2001 Time magazine Person of the Year and 2008 GOP presidential also-ran said of Trump, "The man that I know is not the man you see on television. He's a gentleman, he's a good father."
Trump, who at a debate in January was ham-fistedly lambasted by Texas Sen. Ted Cruz, for his "New York values," which Cruz claimed "are socially liberal or pro-abortion or pro-gay marriage, focus around money and the media," once memorably expressed his affections for the two-term mayor of Gotham.
In a video produced in 2000 for the Inner Circle, a parody group made up of New York media figures (strictly "No Professional Talent" allowed) which for nearly a century has hosted an impressively-attended annual gala, The Donald staged an intimate encounter with the mayor.
Giuliani, appearing publicly in drag for the third of four times during his tenure as chief executive of the Big Apple, played a distinguished society woman whom Trump finds irresistibly attractive, to the point that the current GOP frontrunner aggressively buries his face in Giuliani's fake bosom.
It's a wonder that a Cruz-supporting Super PAC hasn't used this nearly 16-year-old video in an attack ad, but clips like this serve as a constant reminder that it's great the internet exists.