Jackie's Lawyers Say Testifying Would Re-Traumatize Her, Censorship at Wesleyan, Contested Convention: P.M. Links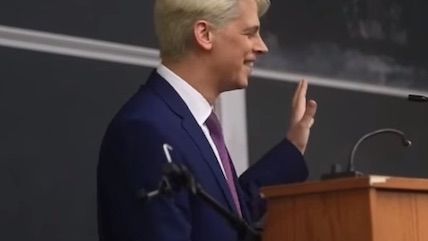 Screenshot via Youtube

Lawyers for "Jackie," the woman at the center of the Rolling Stone / UVA gang rape hoax, say their client can't testify at Nicole Eramo's libel trial because it would "re-traumatize" her.

Wesleyan University's student-government is trying to censor the newspaper again.
BuzzFeed News claims Breitbart tech editor Milo Yiannopoulos employs dozens of interns who write most of his articles for him.
Contested convention looking more likely, which spells trouble for Donald Trump.
Congratulations, people on the internet: you have survived April Fools' Day.