Peter Suderman on How Frank Miller Redefined Batman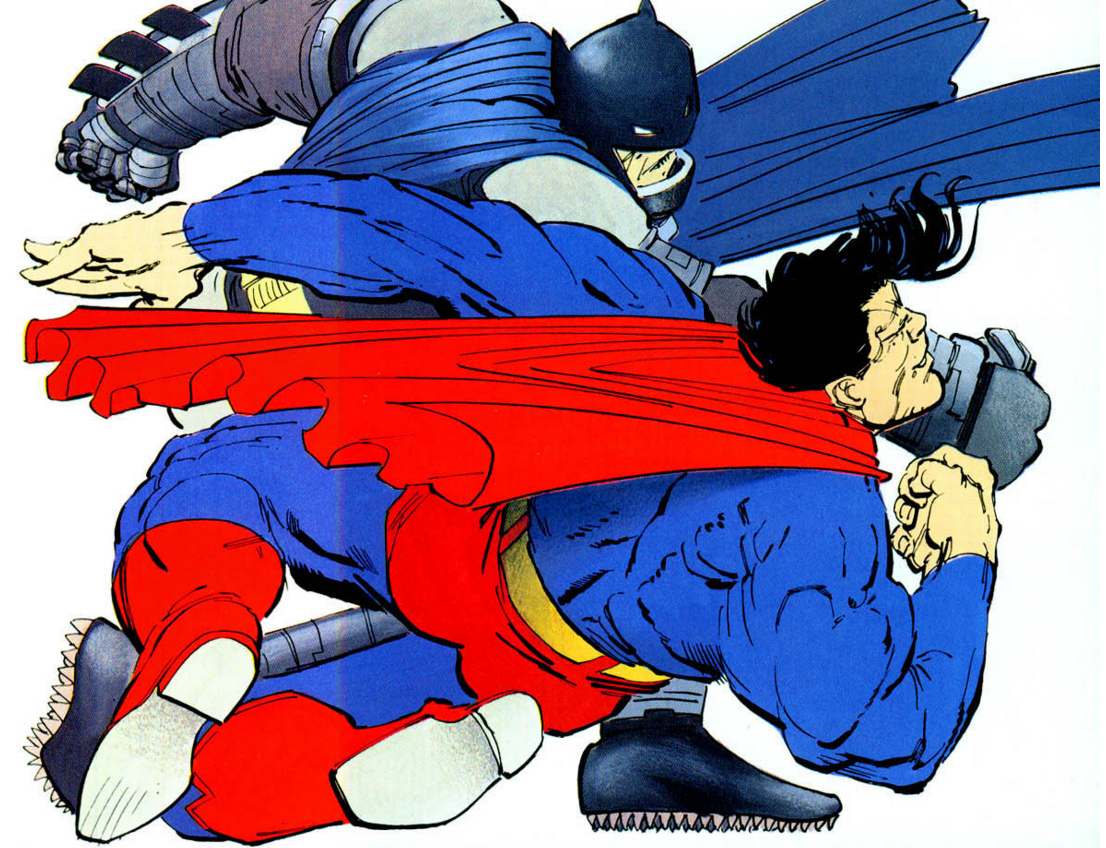 Did you see Batman v. Superman over the weekend? If so, I'm sorry.
It's a bloated, incoherent mess of a movie, and it totally wastes the potential of both its premise and the comic-book material that helped inspire it, Frank Miller's 1986 comic book The Dark Knight Returns.
No, BvS is not a direct adaptation of Miller's graphic novel, but it draws heavily from his book in terms of both visuals and dialogue, particularly during the big showdown between the two title characters. Miller's version of that battle is one of the great fights in comic book history, and, it's basically structured as an argument about the nature of superheroes. All that is totally lost in Zack Snyder's lumbering, under-developed big-screen adaptation.
Of course, over the years, Miller also lost the plot when it comes to Batman, turning him into something that plays more like a parody of a Miller character.
All of this the subject of my Vox column this week, which looks at the way that Miller helped create Batman as we know him today, and how he eventually fouled up the character he helped define. Here's a sample:
Batman v Superman is not even a loose adaptation of Miller's book, but as Snyder said on the Comic-Con stage, "It is the thing that helps tell that story." Imagery and dialogue lifted directly from Miller's graphic novel appear throughout the movie, and were prominent in its advertising as well. It is safe to say that without The Dark Knight Returns, Batman v Superman wouldn't exist.

The influence of Miller's Dark Knight, however, extends far beyond this one movie. The four-issue comic permanently redefined the character of Batman, and is arguably responsible for making him the pop culture sensation he is today. Today's Batman, from Christopher Nolan's austere Dark Knight to the gothic hero of Scott Snyder's contemporary Batman comics, is inseparable from Miller's vision of Batman and, in some sense, from Miller himself.

But in the years since Dark Knight, Miller has continued to work with both the character and the brooding sensibility, with increasingly unpleasant results. And in the process, he has squandered much of what made the original so great. Miller gave us the best Batman — and the worst one, too.