Easter Bombing in Pakistan, Clashes at Brussels Victims Shrine, Sanders Wins Alaska, Hawaii, Washingtonn: A.M. Links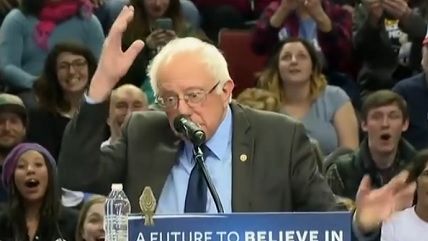 CNN

A suicide bomber killed at least 67 people in a park in Lahore on Easter Sunday. An offshoot of the Pakistan Taliban said it had deliberately targeted Christians.

Hooligans clashed with police at a temporary shrine for the victims of the Brussels terrorist attack.
Democratic presidential candidate Bernie Sanders won primary contests in Alaska, Hawaii, and Washington, saying there remained for him a "path to victory."
Lawmakers and labor unions in California reportedly struck a deal to raise the minimum wage to $15 an hour.
A petition to permit guns into the Republican convention in Cleveland this summer has garnered more than 35,000 signatures, with Donald Trump saying he'd have to look at the "fine print" of the non-binding, Change.org petition.
The mayor of Chicago rejected the hiring recommendations of a police board and is set to appoint the chief of patrol, who did not apply for the job, as police superintendent instead.