Turkey Strikes Kurdish Positions After Ankara Terror Attack
Ankara and Istanbul have faced multiple attacks from a PKK off-shoot as well as ISIS.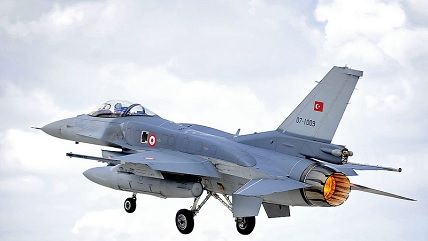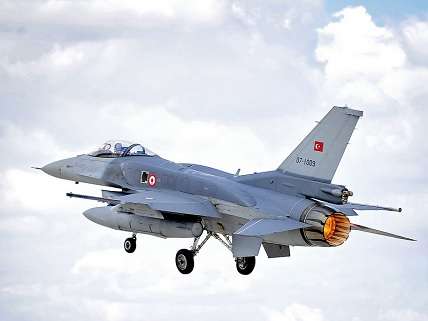 Turkey has launched airstrikes against bunkers, ammunition depots, and shelters in the Kurdish region of Iraq, across Turkey's southern border, it says belong to the Kurdistan Workers' Party (PKK).
Turkey says it killed 27 fighters, and that it's killed more than a thousand since last July, when a two-year long ceasefire with the PKK, which is designated as a terrorist group in Turkey, the U.S., and Europe, fell apart. In August, a Turkish bombing killed nine civilians in Iraqi Kurdistan. As Erdogan expands his anti-PKK campaign, Kurdish Iraqi leaders begrudge what they see as a lack of such dedication against ISIS.
The strikes come as a response to the March 13 car bombing in Ankara which killed 37 people and which Turkish authorities say was perpetrated by the PKK. An off-shoot of the group, the Kurdistan Freedom Falcons (TAK), claimed responsibility for the terrorist attack last week. In February, TAK claimed responsibility for an attack in Ankara against a convoy carrying military personnel that killed 28.
The Turkish government says it has killed more than a thousand militants since last summer, while critics of the campaign say Turkish security forces have killed at least 250 civilians in the campaign so far, with the fighting between Turkish forces and the PKK displacing more than 300,000.
Meanwhile, an ISIS bombing in Istanbul killed five people and injured 12, mostly tourists, with at least two other terrorist attacks in Turkey for which ISIS took responsibility since twin bombings killed nearly a hundred people at a peace rally in Ankara last October. Turkish authorities attribute that terrorist act to ISIS but the group did not claim responsibility.
Turkey's anti-terror campaign and cycle of terror has run concurrently with an assault on speech and a free press led by Recep Erdogan, president of Turkey since 2014, and prime minister before that since 2003.
Turkey, a member of NATO due to Cold War realities, first applied to join the European Union in 1987, but the move toward accession talks in the mid-2000s fell apart due to opposition by EU member states.