Protests in Brazil After Prez Names Ex-Prez Lula Chief of Staff to Protect Him From Corruption Charges, Sparking Protests
A federal investigation could still yield him and others in government.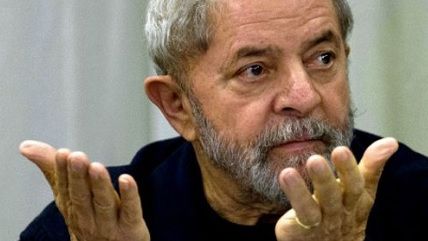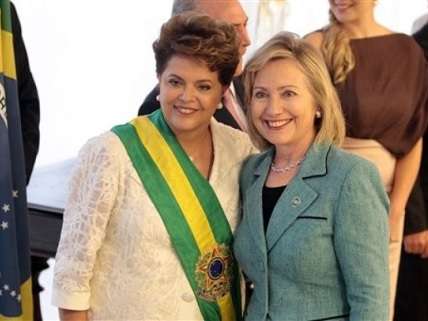 The appointment of former Brazilian president Luis Inacio Lula da Silva by President Dilma Rousseff, shielding the recently charged ex-president from prosecution, sparked a new round of protests in Rio de Janeiro, So Paolo and other cities in Brazil after three million people demonstrated around the country on Sunday.
Lula was sworn in earlier today, immediately followed by a judge issuing an injunction to suspend the appointment because it thwarted "the free exercise of justice."
Money laundering charges against Lula were announced by state prosecutors in Sao Paolo last week, related to beachfront property in Guaruja. The former president insists the property is not his—it belongs to a construction company, OAS, that is one of the main targets of a separate, federal corruption probe.
The charges required approval from a judge, and Lula claimed that the prosecutors were "not unbiased." Brazilian law prevents cabinet members (which a chief of staff is considered as) from being prosecuted by anyone but the Supreme Court, protecting Lula from the state charges.
The federal investigation, "Operation Car Wash," has not netted Lula yet. That probe is targeting a decades-long, billions of dollars kickback scheme between federal politicians and other members of the ruling Workers Party and the state-run oil company Petrobras, the largest publicly-traded company in Brazil, illustrating that the danger of money in politics comes from the government powers that are up for grab in politics, not on free people exercising speech with the help of it.
Rousseff, president of Brazil since 2011, served as the chair of the board of directors of Petrobras from 2003 to 2010—at the same time as she served in the cabinet of Lula da Silva, first as minister of mines and then as his chief-of staff.
Rousseff has faced on-again off-again anti-government protests for several years, including in the run-up to the World Cup. There have also been protests in the favelas of Rio de Janeiro over the bulldozing of poor neighborhoods and forced relocation of residents by the left-wing government ahead of the Rio Olympics, which should also see an increase in measures to prevent protesting at the events.