Clinton Thanks Nancy Reagan for AIDS Activism, Carson Endorsed Trump, Wounded Warrior Project Finances Scrutinized: P.M. Links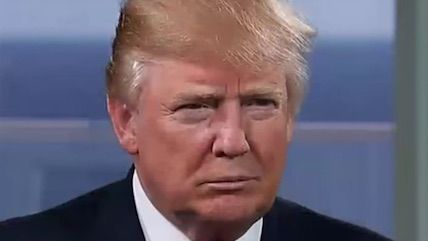 Fox News

Hillary Clinton praised recently-deceased former First Lady Nancy Reagan for her work bringing attention to the AIDS crisis, but many people say that's contrary to actual history.

Michelle Fields filed charges against the Donald Trump staffer who allegedly assaulted her. Video footage taken immediately prior to the altercation suggests that her account is accurate.
Greta Van Susteren, for once in her life, calls for less media coverage of something that involves Trump.
Ben Carson has endorsed Trump. Good surgeon, bad judge of character.
Trump University used "coercive tactics" to extort positive recommendations from students.
The Wounded Warrior Project spent a whole lot of money on candy.
Congrats on surviving a full week of my P.M. Links. You're all terrific deal-makers, in my view. Just the best.