Joe Biden Says U.S. May Confront Iran, One Man Responsible for 6,000 Reagan Airport Noise Complaints, Air Force Vet Found Guilty of Trying to Join ISIS: P.M. Links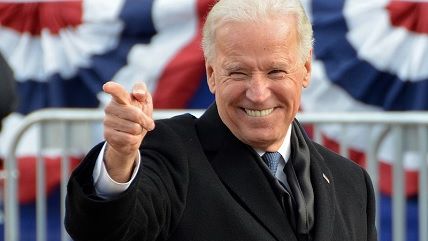 afagen/flickr

Joe Biden said the U.S. might confront Iran over missile tests it conducted yesterday, which he said did not violate the nuclear deal but did violate a U.N. Security Council resolution.

President Obama will be at SXSW during Nancy Reagan's funeral, but Michelle Obama will skip the Austin festival to attend the funeral.
Charles Barkley said the presidential election would have "zero effect" on his life because "he'll be rich either way."
One man is responsible for 6,500 noise complaints about the Ronald Reagan airport.
U.S. Air Force vet Tairod Pugh was found guilty of trying to join ISIS.
Giancarlo Ibarguen, leader of the Guatemalan Universidad Francisco Marroquin, has died.