Flint Sues Rick Snyder, J.K. Rowling Expands Harry Potter Universe, 'Lazy' College Students: P.M. Links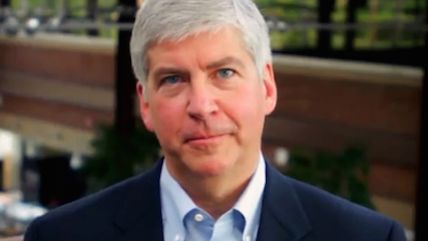 Your tuition and tax dollars at work: the University of Missouri has a "lazy river" ride.

Flint residents file class action lawsuit against Michigan Gov. Rick Snyder.
Ever wonder what North America looks like in the Harry Potter universe? J.K. Rowling finally has answers.
Would Hillary Clinton make Bernie Sanders her VP? I doubt it, but let's humor this idea.
Yale students want a California-style affirmative consent law.
Scott Shackford is on vacation, so I have PM Links duties the rest of the week (except Wednesday). Hold me accountable when they are invariably late and subpar.