State Judge Says Alabama Death Sentence Law is Unconstitutional
"Hijacked by partisan interests and unlawful legislative neglect."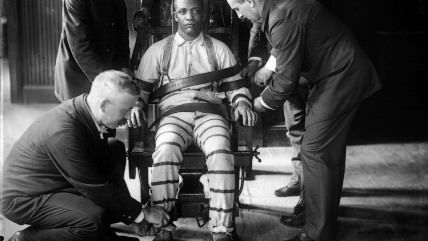 The death penalty sentencing law in Alabama was ruled unconstitutional by Jefferson County Circuit Judge Tracie Todd after four capital murder defendants challenged its validity. From AL.com:
"There is a time and place for diplomacy and subtlety. That time and place has been expunged by the dire state of the justice system in Alabama," Todd wrote in her ruling, issued Thursday afternoon. "It is clear, from here on the front line, that Alabama's judiciary has unequivocally been hijacked by partisan interests and unlawful legislative neglect."
The attorney for Stanley Chatman, one of the capital murder defendants, argued that Alabama's death sentencing law was similar to Florida's, which was ruled unconstitutional by the U.S. Supreme Court in January 2016. In the short term, Todd's ruling means that she won't allow the death penalty to be used in cases before her court, but other judges can decide whether to follow her in this regard or not.
While the death penalty is sold as a medical procedure, it actually causes enormous pain and suffering. For more, click below to watch "The Battle for Death Penalty Transparency:"