Marco Rubio Says 'Donald Trump Is a Con Artist,' Vows Florida Primary Win, Has Terrible Night
He blew it.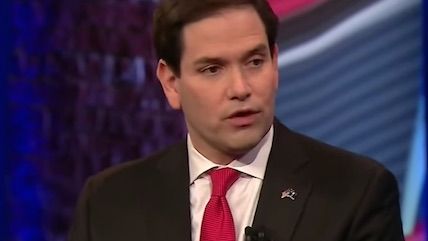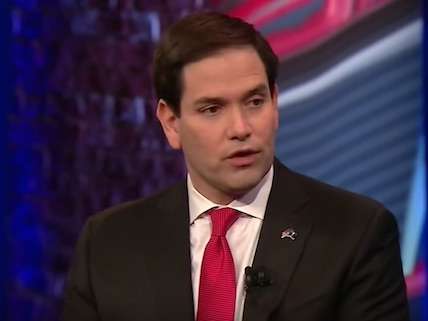 In a defiant and undeservedly optimistic speech Tuesday night, Sen. Marco Rubio vowed to "send a message" in the Florida Republican primary, which is two weeks away.
He implied that his campaign has just begun to make its case against Donald Trump, who is currently dominating the Super Tuesday election results.
"Five days ago, we began to unmask the true nature of the frontrunner in this race," he said. "Five days ago, we began to explain to the American people that Donald Trump is a con artist. In just five days, we have seen the impact it is having all across the country. We are seeing in state after state, his numbers coming down, ours coming up. Two weeks from tonight, right here in Florida, we are going to send a message loud and clear."
Which raises two big questions: Why did Rubio wait until five days ago to go after Trump, and why does anyone consider him the best hope for defeating Trump?
Keep in mind that Ted Cruz has won two Super Tuesday states so far—Texas and Oklahoma. Rubio won zero.