Reason Weekly Contest: Apple vs. the Feds
Last week's winners revealed.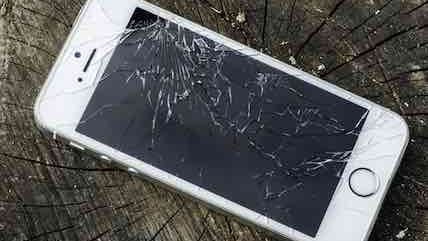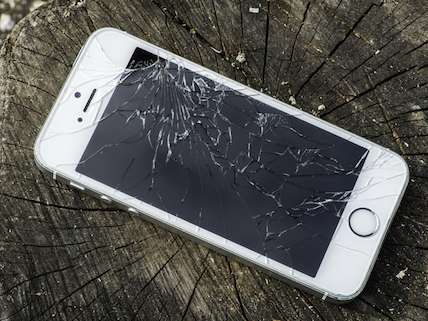 Welcome back to the Weekly Reason Contest! This week's question is:
Apple refuses to hand over an encryption key to the Feds. The Feds are fed up. Come up with the name of the next Apple device to foil the government.
How to enter: Submissions should be e-mailed to contest@reason.com. Please include your name, city and state. This week, kindly type "APPLE" in the subject line. Entries are due by 11 p.m. Eastern Time, Monday, Feb. 29. Winners will appear on March 4. In the case of identical or similar entries, the first one received gets credit. First prize is a one-year digital subscription to Reason magazine, plus bragging rights. While we appreciate kibbitzing in the comments below, you must email your answer to enter the contest. Feel free to enter more than once, and good luck!
And now for the results of last week's contest: We asked you to predict the name of the next app company to enter the, uh, growing app-connected sex toy market.  You banged out:
THE WINNER
Screwber — Robert Ryan, Dallas City, IL
SECOND PLACE:
Rüber:  The safe sex app for handheld devices — Tim Whalen, Manassas, VA
THIRD PLACE:
Backdoor, by Apple — Drew Beardslee, Grand Rapids, MI
HONORABLE MENTIONS:
The Bedroomba – Let's keep it clean
eGovernment – Now it screws you over the Internet — Tim Whalen, Manassas, VA
Plug and Play Toy Company  — S.R.
Jingles to Tingles  — David Pinto, Longmeadow, MA
iTapMyself – Brian Too Embarrassed , Alamosa, CO
Firm Consent: An app-controlled sex toy that stops every ten seconds to ask, "Is this okay?" Requires the user to scribe their initials and enter the date and time to resume function. — Dan Mahoney, Baja, MX
Clitbit — Robert Ryan, Dallas City, IL
Sit On My Facebook — Robert Ryan. Dallas City, IL
iTouch Myself
I'd App That
Menage a Tron — C.M.
Mistress Siri asks you the questions, worm. — Colin Blake, Boston, MA
AND FROM THE COMMENTS:
Atlas Plugged
The Mountin' Head
Von Pleezes
Horny Birds