Ceasefire Hammered Out in Syria, Americans Support FBI vs. Apple, London Mayor Wants Out of European Union: P.M. Links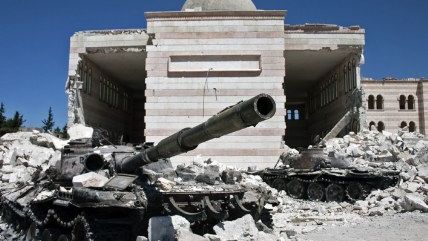 (Christiaan Triebert / photo on flickr)
Credit: Christiaan Triebert / photo on flickr

Secretary of State John Kerry announced that the U.S., Russia, and other countries have agreed to a ceasefire in Syria. The agreement notably does not include ISIS or al-Qaeda.

A new poll from Pew shows 51 percent of Americans think that Apple should unlock deceased San Bernardino terrorist Syed Farook's phone to help the FBI. Of the remainder, 38 percent say they shouldn't and 11 percent don't know.
Facebook's Mark Zuckerberg, however, is supporting Apple.
London Mayor Boris Johnson is supporting the idea (and upcoming vote) of Great Britain exiting the European Union.
Jason Brian Dalton, 45, has been charged with six counts of murder for his weekend shooting rampaging in Kalamazoo, Michigan.
Pressing political question: "Why is Ben Carson still running for president?"
Jeb Bush's extremely expensive presidential campaign was a miserable failure, but his consultants probably aren't even pretending to cry on the way to the bank.
Follow us on Facebook and Twitter, and don't forget to sign up for Reason's daily updates for more content.