A.M. Links: Scalia SCOTUS Battle, GOP Prepares for Brokered National Convention, Left-Wing Economists Cast Doubt on Bernie Sanders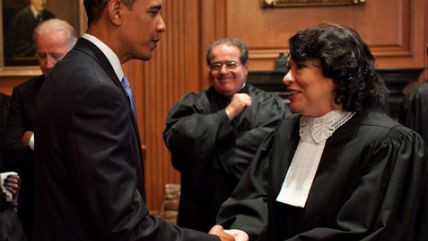 Credit: White House / Flickr.com

The battle lines are forming in the clash between President Barack Obama and Senate Republicans over the successor to late Supreme Court Justice Antonin Scalia.
The Republican Party is quietly preparing for a brokered GOP convention and "a nomination fight that goes all the way to the bitter end."
Follow us on Facebook and Twitter, and don't forget to sign up for Reason's daily updates for more content.