Super Bowl 'Sex-Trafficking Stings' Net Hundreds of Prostitution Arrests
In addition to sex-worker arrests, 552 people "would-be sex buyers" were arrested for soliciting undercover cops, to the tune of at least $187,000 in fines.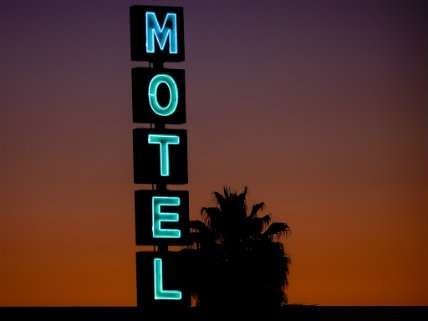 As has become customary this decade, the FBI and vice cops nationwide conducted a coordinated series of prostitution stings in conjunction with the latest Super Bowl, yielding hundreds of arrests for "would-be sex buyers." Known as the National John Suppression Initiative, the stings—which took place in 14 states and involved 23 different law-enforcement units this year—start with police decoys offering commercial sex, usually on sites like Backpage.com. When prospective clients bite, they're booked on solicitation or similar charges. At the end of the January 17 through February 7 operation, 552 people were arrested for trying to purchase sex, and officials expect to collect a minimum of $187,000 in fines from them.
But don't call it a "vice sting"—if it looks like a duck and quacks like a duck, it's actually human trafficking these days. In police press releases and FBI statements about the operation, officials trumpeted the dent they were making in "ending demand" for prostitution and thus eradicating sex trafficking.
Across all operations, 10 teens were discovered, including seven in the San Francisco Bay area, a region that includes Santa Clara, where Super Bowl 50 took place. Though almost exclusively referred to as "children" by police and press, one recovered juvenile was 14 years old and the other nine ranged from ages 15 to 17. Public details about these cases are scarce, but a few are described in local news reports as runaways; it's unclear whether most were being forced or coerced into prostitution or not (legally, anyone under 18 selling sex is defined as a sex trafficking victim).
Because of its proximity to the Super Bowl, the Bay Area operation was by far the largest, with more than a half-dozen law-enforcement units, the FBI, the Department of Homeland Security, more than 50 organizations, and 5,000 volunteers lending a hand. The six-county operation yielded 85 arrests for soliciting prostitution, 12 "pimps" apprehended, and 129 adult sex workers "contacted." (More on this from sex worker and author Maggie McNeill here.)
By "contacted," an FBI spokesperson specified that some were cited on prostitution charges and others were referred to social workers but will not provide precise numbers. In Santa Clara County, where 42 sex workers were "contacted," 20 were ultimately referred to social service and 22 were arrested—including at least one minor, booked for prostitution and resisting arrest, according to the Contra Costa Times. It reports that "sex workers who were arrested were offered a wide array of services, such as food, clothing and shelter."
The Bay Area operation also yielded 12 "pimps," according to the FBI, though what they mean by this isn't exactly clear. One of these so-called pimps, arrested on human trafficking of a minor and pandering charges, is a 20-year-old Sacramento sex-worker who was working alongside one 17-year-old and one older teen.
It is also unclear how many sex workers were arrested nationwide during the "John Suppression" stings, but most places where any detail is available report both solicitation and prostitution arrests. In Lincoln, Nebraska, for instance, six men were arrested for solicitation, two people were arrested for driving women to prostitution jobs, and five women were arrested for prostitution. A Harris County, Texas, sting in late January led to the arrest of 18 "johns" and one woman charged with prostitution; their bonds range from $500 to $5,000.
Overall, Harris County authorities and Houston police arrested 183 people on solicitation charges, the most of any one area. Cook County, Illinois—which includes Chicago—saw 79 potential prostitution clients arrested.
Cook County Sheriff Tom Dart spearheaded the launch of the National John Suppression Initiative (then called the National Day of John Arrests) in 2011; he's also been on a crusade to shut down the classified-advertising site Backpage. Twenty-six sex workers were picked up and offered "counseling" during the Cook County operation; it's unclear what happened if they refused.
Stings in Phoenix, Mesa, and Glendale, Arizona, netted 32 "johns"; Little Rock police apprehended 42; and Seattle arrested 54.
Other participating areas and their solicitation-arrest numbers: Dekalb, Georgia, with three; Lake County, Indiana, with one; Howard County, Maryland, with eight; Boston with 18; Las Vegas and Reno, Nevada, with 34; Portland, Oregon, with six; and Pittsburgh with 23. Among those arrested were at least one police officer, a Northeastern University professor, and the brother of Denver Broncos safety Ryan Murphy; Murphy himself was detained and questioned by police but not charged.
The last round of the National Johns Suppression Initiative, in which 18 states and 39 units participated last September, yielded 961 solicitation arrests and $189,170 in fines from those arrested.