Indonesia Worried These Same-Sex Emojis Will Make You Gay
The planet's largest Muslim country working to ban LGBT expression to protect the children.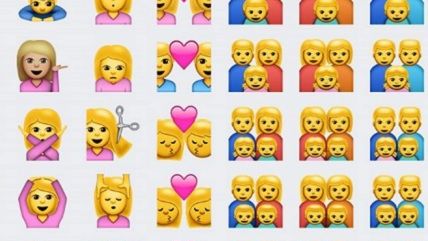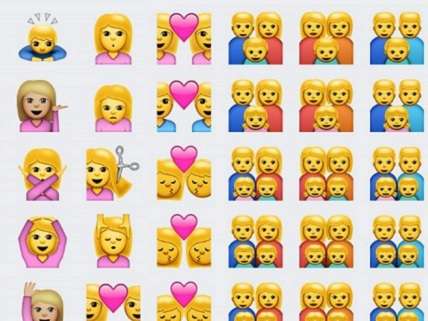 Indonesia is home to the planet's largest Muslim population—and to a government that is willing to squelch controversial expression that runs afoul of prevailing attitudes toward gays, lesbians, bisexuals, and trans residents.
The latest targets, according to The Stack via Slashdot, include 
emojis, stickers and emoticons which depict same-sex couples, the rainbow flag, and any symbol that symbolises the lesbian, bay, bisexual and transgender (LGBT) community.

Apps that have been targeted by the demands include the popular Asian messaging app LINE, Whatsapp, Facebook and Twitter.

"Such contents are not allowed in Indonesia based on our cultural law and the religious norms and the operators must respect that," said Ismail Cawidu, a spokesperson for the Indonesian Communication and Information Ministry.
Homosexuality isn't illegal in most parts of Indonesia, mind you, but Cawidu says that kids might dig brightly colored stickers and emojis and the next thing you know, you've got a full-blown Tinky Winky situation on your hands.
This is all sad and stupid, especially for Indonesians in the Aceh province, which adheres to sharia law. There, you can be caned for having gay sex. But given the spread of communications tools, it's also clear that such prohibitions are not only doomed to fail but self-evidently useless upon first being imposed. Which of course, just makes them sadder and stupider.