Minnesota Inspectors Check Whether You Cleaned Your Toilet
Rental properties are checked regularly top to bottom, and some landlords are challenging the intrusion on their right to privacy.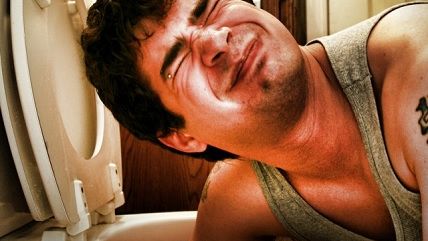 Local officials in a Minnesota town want to make sure their residents are keeping a tidy home.
And, like a mother with a son who tries to hide everything under his bed instead of actually cleaning his room, they're coming up there to have a look around, so everything better be clean or you're grounded, mister.
Two landlords in Golden Valley, Minnesota, who recently found themselves on the receiving end of inspections from city housing officials now find themselves dragged into court to defend their right to privacy. They say they were within their rights to block what the city calls a mandatory inspection of rental properties.
Even after one Minnesota judge ruled that Golden Valley can't conduct inspections without a good reason, the city is spending more taxpayer money on an appeal.
"We've done nothing wrong and we have nothing to hide," said Jason Wiebesick, one of the plaintiffs in the case. "The city of Golden Valley shouldn't be allowed to force its way into innocent people's homes."
The city sees things differently. It requires a complete inspection of rental properties – all the way down to checking on the cleanliness of the kitchen and the bathroom – as part of a license renewal process that all landlords must go through periodically.
Jason and his wife, Jacki, say the city should have to provide evidence of wrongdoing before they're allowed to stomp through a private residence. When inspectors showed up in April 2015, the Wiebesicks, and their current tenants, told them to go away.
Instead, the city went to Hennepin County Court, seeking an administrative warrant to search the property. Unlike a criminal warrant, an administrative warrant does not require evidence of wrongdoing.
In September, though, a district judge sided with the Wiebesicks and blocked the warrant.
At a hearing, the city admitted they had "no individualized suspicion supporting its warrant application," wrote Judge Susan Robiner. Given previous state Supreme Court decisions balancing privacy with similar home inspection laws in other cities, Robiner concluded that Golden Valley must show "at least some level of individualized suspicion to issue a warrant allowing the government to search one's home."
But the nannies in Golden Valley won't take "no" for an answer—they're pushing the case to the Minnesota Court of Appeals. It seems they really, really want to poke around inside the Wiebesick's properties, and they're willing to spend taxpayer money to keep the case going.
"What's at stake is a simple matter of making sure we have safe housing that meets minimal standards," Golden Valley Fire Chief John Crelly told WCCO-TV in Minneapolis. Crelly says the inspections often turn-up code violations and safety concerns that catch tenants and landlords by surprise.
But there's nothing stopping tenants or landlords from requesting inspections, it's the automatic nature of them that has the Wiebesick's upset.
Golden Valley's rental ordinance gives inspectors access to every part of the home, including the bathroom and bedroom. If inspectors see anything they think might be illegal, they can hand it over to law enforcement – without the police having to get a separate warrant first.
The whole thing is "a fundamental violation of the Minnesota Constitution's protection against illegal searches," says Anthony Sanders, a senior attorney for the Institute for Justice, a libertarian law firm that has stepped in to represent the Wiebesick's in front of the state Court of Appeals.
"The mere fact that someone rents a home, rather than owns it, should not give the government the right to disrupt their life, invade their privacy and search every nook and cranny of their home—all without providing a shred of evidence that anything is wrong," Sanders said in a statement from IJ.
Privacy is a concept often lost on the enforcers of the nanny state's rules. Residents, believe it or not, aren't like children who can be told they must clean their rooms before going outside to play.
This article originally appeared at Watchdog.org.