Reason Weekly Contest: Name a Libertarian Microbrewery
Last week's winners revealed.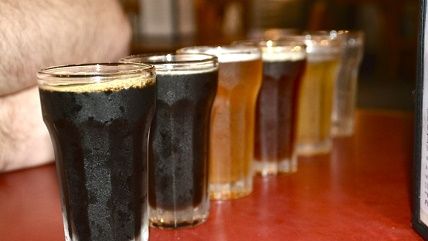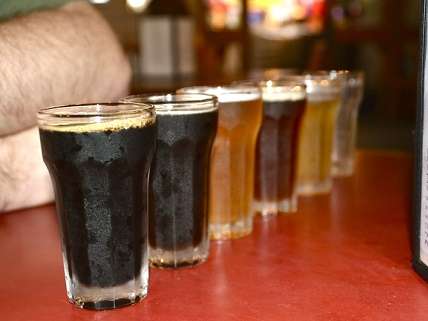 Welcome back to the Reason Weekly Contest! This week's question is:
The number of commercial breweries in America has just surpassed the previous record 4,131, set in 1873. With all those suds sloshing around, come up with the name of the first proudly Libertarian microbrew.
How to enter: Submissions should be e-mailed to contest@reason.com. Please include your name, city, and state. This week, kindly type "BEER" in the subject line. Entries are due by 11 p.m. Eastern Time, Monday, Feb. 15. Winners will appear on Feb. 19. In the case of identical or similar entries, the first one received gets credit. First prize is a one-year digital subscription to Reason magazine, plus bragging rights. While we appreciate kibbitzing in the comments below, you must email your answer to enter the contest. Feel free to enter more than once, and good luck!
And now for the results of last week's contest: Admittedly, this was a lame one. After a company called Petronics introduced "Mousr," the first "artificially intelligent cat toy," we asked for the name of the next high-tech toy for a pet. Some of you sent in plain-old ridiculous pet toys, which we threw into the mix.
THE WINNER:
Congri: Let your pet kick around Congri, the first artificially-intelligent member of Congress. Heck, it's the first member of Congress with *any* intelligence. -- MS
SECOND PLACE:
"Shu" -- It's just a shoe, but for every one you buy, the makers will donate another shoe to a dog or cat in an underprivileged country. Dan Gray, Chicago, IL
THIRD PLACE:
Statist Plaything™ -- Nothing in the box because, surprise! You're the toy! -- Colin Blake, Boston, MA
AND FROM THE COMMENTS:
Infantr, for the pet boa constrictor whose owners don't have children's cribs for it to find its way into.
Toddlerr, similar to the Infantr, but for pitbulls.
Shitr, for when your dog isn't an outside dog but wants to roll in shit anyway.
Llama-tron -- Just a dumb ass, smelly, shit machine for rural hipsters. But its eyes glow.
PrivlgChkr -- Subjects your pet to the random dangers of a homeless street cat.
Gey -- A collaboration between Über and Google, this miraculous product allows your cat or dog to drive your car for you.
New and improved cardboard box!
Laundry basket o' fun!
Shred-proof ball of paper!
Click "AGREE" to use/fetch iStick.
And:
Unless it comes with a timer, I suspect Mousr will do for cats what the Red Shoes did for ballet.