"Cuba: the untaught lesson on the perils of socialism"
If millennials really do dig socialism, there's a museum of it just 90 miles south of Miami.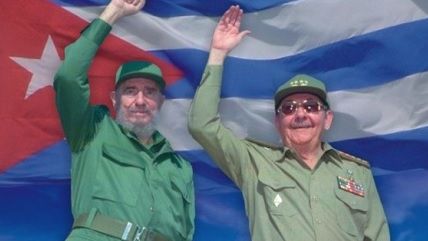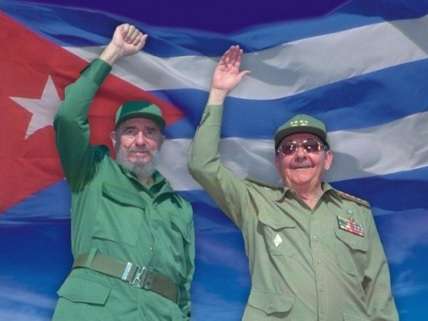 Orange County Register columnist Ron Hart was among the travelers on Reason's recent trip to Cuba. His latest column is based on his experiences in Castro's open-air prison.
Cuba is a political and economics lesson not taught well enough to our schoolchildren. With the rise in popularity of Bernie Sanders, who is beating Hillary Clinton in the New Hampshire Democratic primary, it's clear that Americans do not understand the dire lessons of socialism's poisonous ideology and the devastation it brings to every country that has fallen prey to its hollow temptations. In a Pew Research Center survey, 43 percent of 18-29-year-olds had a positive reaction to the word "socialism."

U.S. teachers, who generally lean left, romanticize Marxist revolutionaries like Che Guevara and Castro. Kids today wear iconic Che T-shirts, unaware of the 3,000 political murders and economic devastation he caused….

…years of Cuban socialist rule have turned a prosperous country into an impoverished one. Cubans earn $20 a month, but everything is free! It is just that there is none of it. Store shelves are empty; even toilet paper is scarce. All the "evil" businesses were run out of Cuba, and 70 percent of the people work for the government, so there is no one left to tax.
Sen. Jeff Flake (R-Arizona) was also on the trip. Since first coming to Congress in 2001, Flake has pushed for the travel ban, partly because he thinks it would be instructive for Americans to see how true socialism really plays out. On the trip, he recounted the time that Polish leader Lech Walesa told him that "you have a museum of socialism just off the coast of Florida, yet you don't let your people visit it." Flake has also long called for lifting the embargo, arguing that it violates U.S. citizens' rights to travel and trade freely while serving no clear foreign policy purpose and helping to immiserate the people of Cuba as well. Flake is no friend to the Castro regime and points out regularly that the American embargo allows the Cuban government to falsely blame its terrible economic situation on the United States.
Look for an interview with Flake, conducted while we were in Havana, soon.
In 2009, Reason TV interviewed Gorki Aguila, the lead singer for the Cuban rock bank Porno Para Ricardo (Porn for Richard) about creative and commercial life under the Castro regime. Aguila and his bandmates have been arrested over regularly over the years, most recently just last fall.