Obama's Carbon Rationing Clean Power Plan Stayed by Supreme Court
Greenhouse gas regulations will now be an even bigger issue in the U.S. presidential campaign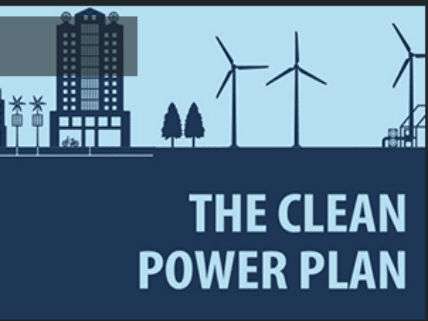 By 5 to 4 vote, the U.S. Supreme Court has stayed the implmentation of the EPA's Clean Power Plan, the Obama administration's biggest effort to address man-made climate change. Under the CPP, electric utilities would be required to cut by 2030 their emissions of carbon dioxide by 30 percent below their 2005 levels. Under the CPP, each state is supposed to submit its plan for achieving the reductions by 2018.
In response, 27 states and a number of leading energy production companies filed lawsuits in opposition to the EPA's regulations. If the Supreme Court ultimately rules against the CPP, that would gut the Obama administration's chief policy aimed at meeting the U.S. commitments made under the new Paris Climate Agreement in December.
"Make no mistake – this is a great victory for West Virginia," West Virginia Attorney General Patrick Morrisey said in a statement.
White House press secretary Josh Earnest asserted:
"The Clean Power Plan is based on a strong legal and technical foundation, gives states the time and flexibility they need to develop tailored, cost-effective plans to reduce their emissions, and will deliver better air quality, improved public health, clean energy investment and jobs across the country, and major progress in our efforts to confront the risks posed by climate change. We remain confident that we will prevail on the merits."
Naturally, environmental activist groups insist that the courts will uphold the CPP.
From the Natural Resources Defense Council's Daniel Doniger:
"We are confident the courts will ultimately uphold the Clean Power Plan on its merits. The electricity sector has embarked on an unstoppable shift from its high-pollution, dirty-fueled past to a safer, cleaner-powered future, and the stay cannot reverse that trend. Nor can it dampen the overwhelming public support for action on climate change and clean energy.

"Smart industry, financial, and governmental leaders will not count the Clean Power Plan out, and will keep moving to incorporate strategies and public policies leading toward a clean energy economy."
From the World Resources Institute's Sam Adams:
"The Supreme Court's highly unusual action flies in the face of common sense. Experts agree that the Clean Power Plan is on solid legal ground and will prevail based on the merits. We expect this ruling to be only a temporary 'time out' as the plan heads to full implementation. …

With the consequences of climate change becoming clearer by the day, America must not drag its feet. We are very confident that the courts will ultimately agree with the abundant evidence of the benefits of a clean energy economy."
This issue will now also figure prominently in the U.S. presidential campaign. Stay tuned.