New Hampshire's Free State Project Eschews Presidential Primaries While Changing State Politics
These pioneering libertarians, soon to be 20,000 strong, have already changed Granite State laws.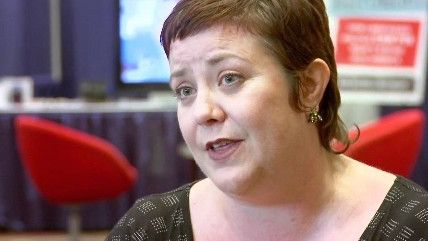 This past weekend, a group of about 100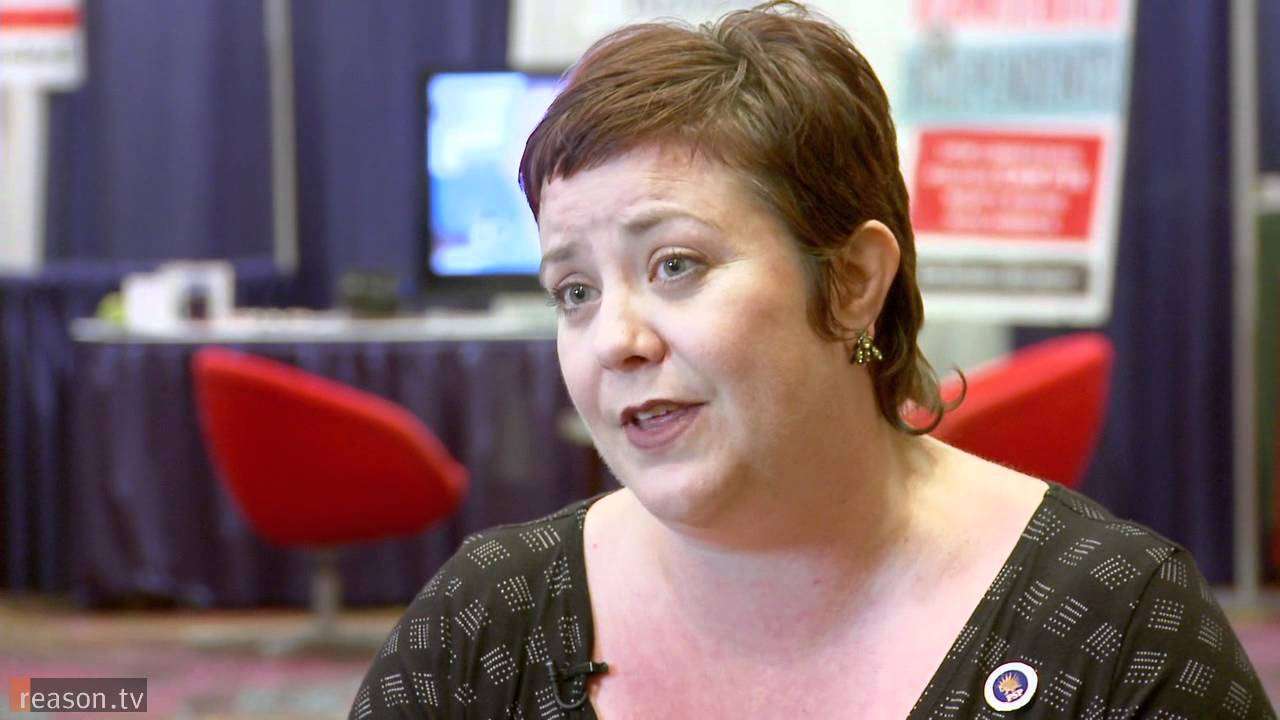 members of the Free State Project (FSP) gathered for one of their regular meetings in Manchester, New Hampshire. But this particular confab was different, because it was held just days after FSP hit its more-than-a-decade-in-the-making target to get 20,000 liberty-inclined citizens to pledge to move to New Hampshire in the hopes of creating a significant political force in the Live Free or Die State. While over 2,000 Free Staters have already moved to New Hampshire, the rest of the signers will begin migrating over the next few years.
As Brian Doherty noted after the milestone was reached last week, FSP already has a long list of accomplishments in the state, including "getting 15 of their brethren in the state House, challenging anti-ridehail laws, fighting in court for outre religious liberty, winning legal battles over taping cops, being mocked by Colbert for heroically paying off people's parking meters, hosting cool anything goes festivals for libertarians, nullifying pot juries, and inducing occasional pants-wetting absurd paranoia in local statists."
Though the first-in-the-nation presidential primaries were just days away and hundreds of journalists had been hovering for weeks around the mostly quiet northern New England communities, few of the Free Staters I spoke with had a preferred presidential candidate, if they even were interested in voting at all.
One Free Stater who moved from Dallas in 2009, Rep. Amanda Bouldin, is now a state legislator (and a registered Democrat to boot), representing 3,300 people in the Manchester area. She says she's voting for Vermin Supreme, the black boot-headed performance artist who is also a presidential candidate on the Democratic ballot.
Like most of the Free Staters we spoke with, Bouldin is disinterested in the dog-and-pony show of the presidential pageant, but as legislator, she's not at all cynical about the political process. She was one of the driving forces behind a bill that made Narcan, a drug that reverses the effects of a heroin overdose, legally available to anyone with a prescription. Previously, Narcan was only available to EMTs and police officers in New Hampshire.
Addressing other Free Staters at the gathering Bouldin said, "I'm 31, haven't done much, but goddammit, I've done something to help save lives. Not a lot of people in politics can say that."
Bouldin told me that her efforts to make Narcan accessible to the public in a state with an overdose epidemic were "an uphill battle all the way." She added, "About half of the people on the legislature are retired and about half of the criminal justice committee is made up of retired police. Their eyes bug out of their heads when you propose a bill to arrest fewer people."
Amanda B. Johnson, who writes and hosts the cryptocurrency web show The Daily Decrypt, said she doesn't vote at all because it's a "coercive technology of the past, where governance is assigned to where you happen to live rather than you making a choice in the market of how you'd like to be governed."
Johnson told me about another alternative form of governance she was able to experience since moving to New Hampshire: "I went to my first mediation session last month. It was a real competitive alternative to the super-expensive, super-unfair state court system."
Carla Gericke, president of the Free State Project, told me that signers are committed to moving within five years, but she's not hung up on that technicality. "We know that thousands are moving here and we're affecting change," she says.
Gericke is proud of the 40 Free Staters who have been elected to state government in the past decade and of the many others investing in real estate and creating businesses as part of the movement to "expand liberties on social and economic fronts." She added, "New Hampshire was the first and only state where a state legislature totally decriminalized marijuana, and that was vetoed by a Democratic governor. We've done well pushing some successful bills, but then they get killed because the bad guys are in charge."
Regarding all the 2016 presidential hoopla (there was a Republican debate in Manchester that very night), Gericke opined, "The presidential field looks pretty gnarly. On the one hand we've got the oligarchy, Bush and Clinton, and on the other we've got the bread and circuses with Trump and Bernie." Of the presidential pratfalls of the family Paul, she offered that Sen. Rand Paul (R-Ky.) did some great things, his NSA filibuster among them, but he played politics and couldn't generate the excitement among the liberty base that his father did. "Rand assumed his father's base would be there," says Gericke, "but Ron was authentic, even if he was a crappy politician."
Texas Sen. Ted Cruz has made it clear he wants what remains of the "liberty vote" left in the wake of Paul's departure from the Republican presidential race. "I personally couldn't vote for Ted Cruz, no way," says Gericke. "I think most Free Staters don't care as much about presidential politics. They think it's a shell game and we can be more effective on a local level. Let's work on our own backyard first."
Coming up later this month on the FSP agenda is their annual four-day Liberty Forum, featuring keynote speaker Edward Snowden, who will appear from Russia via a live link.