California's Deep Debt Problems
Gov. Jerry Brown is pushing unions to contribute more for health care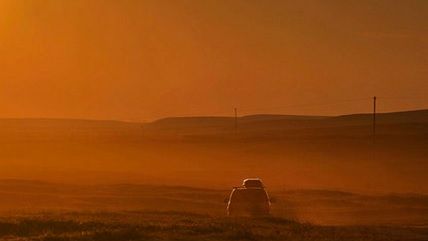 For those who wonder about the practical importance of transparency, I offer as evidence the latest result of a modest rule change in California from a mind-numbingly named organization—the Governmental Accounting Standards Board, or GASB (pronounced Gaz-bee). The group's stated goal is to promote accountability through "excellence in public-sector financial reporting." This is exciting stuff for people who wear green eyeshades.
But it has practical importance for taxpayers. For decades, state and local governments have been able to essentially hide—or at least downplay—the size of their unfunded pension and retiree health-care liabilities, or debts. GASB passed rule changes that make governments more directly account for these debts. California governments are starting to report pension debts differently in their 2015 financial statements, which is becoming a wake-up call. (Medical costs and other non-pension benefits will be accounted for differently in the 2017-2018 fiscal year.)
As a result, localities are facing much larger pension debts than previously reported. Pension problems have long been the subject of public and media discussion. We're also seeing that "unfunded retiree health-care liabilities" are potentially more astounding. Pension liabilities are the calculation of future dollars owed to current workers and retirees. Most systems have a large "unfunded" liability, but there is a lot of prefunding. In other words, agencies and even employees kick in a portion of each paycheck to address the eventual costs.
With medical care, most agencies don't set aside any money to handle future costs, but handle them on a "pay as you go basis." With medical costs soaring and the population aging, these health-care obligations are turning into major problems.
California Controller Betty Yee this week released a new report just on the retiree health-care situation, in response to the new GASB requirements. "The state's cost for retiree health and dental benefits has grown to $74.1 billion," according to Yee's office. "The total liability grew $2.38 billion compared to the prior fiscal year, but the size of the increase was $1.5 billion less than estimated in last year's report… These costs have increased dramatically over the past 15 years."
Those liabilities are only for state agencies. They do not include liabilities for teachers or University of California employees, which have their own systems. They also do not include cities, counties and other local governments. One think-tank analysis suggested that Los Angeles County alone has an unfunded retiree health-care liability of many billions, so the controller's numbers might only reveal the tip of the iceberg.
At the local level, these soaring costs have pushed some cities into troubled fiscal waters. Stockton's unusually generous health-care plan—a Lamborghini-style plan, according to one council member—helped push the city into bankruptcy. Stockton cut back the benefits because—unlike pensions—medical plans are not always considered "vested," or guaranteed. In many cases, the agency can unilaterally cut back the benefits or require higher contributions.
But there is some hopeful news. In his State of the State address, Gov. Jerry Brown (D) made reference to the problem: "To date, we have set aside only a token amount to pay for $72 billion in future retiree health benefits. These liabilities are so massive that it is tempting to ignore them. We can't possibly pay them off in a year or two or even 10… Yet it is our moral obligation to do so—particularly before we make new commitments."
And those strong words apparently are being backed up with a little action. It's disappointing the governor refuses to reopen the pension issue, and continues to claim that a modest three-year old reform law has done its job. But news reports suggest he is negotiating with the state's public-employee unions to exact contributions from employees to help fill the medical-liability hole.
The Sacramento Bee's Jon Ortiz reported that Brown wants one bargaining unit to chip in 4.6 percent of pay to prefund health care—although he's proposing raises of 7 percent (over two years) to help make up the extra costs for employees. However, when the state raises salaries to make up for health-care contributions it compounds the pension problem by raising the final years' salaries upon which pension benefits are calculated.
But Dan Pellissier, a former aide to Gov. Arnold Schwarzenegger (R) and well-known state pension reformer, believes—despite that obvious problem—the governor "is doing the best he can under the circumstances." He's convinced Brown understands the size of these problems and wants to work with reformers to address them.
Unfortunately, there's been little serious effort to address these liabilities in the state Capitol. The reason is no secret, and was alluded to by the governor in his address: Legislative leaders are far more interested in spending surplus dollars on other things. As Brown put it: "(T)here is little satisfaction in the notion of chipping away at an obligation for three decades to pay for something that has already been promised."
Fortunately, the GASB rules make it harder for officials to ignore the problem. "Excellence in financial reporting" may not be an exciting rallying cry for Sacramento officials, but it should warm the hearts of the state's taxpayers.