Bernie Sanders Seeks to Repeal Gun Law He Once Voted for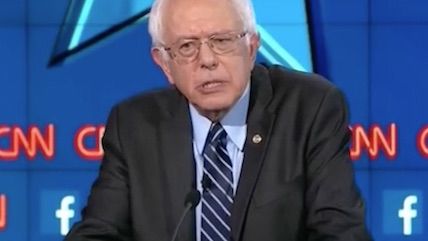 Presidential candidate and Senator Bernie Sanders will soon be co-sponsoring the repeal of a law that shields gun manufacturers from lawsuits that involve their guns—the law he voted for in 2005.
For years Sanders had defended the Protection of Lawful Commerce in Arms Act (PLCAA) on the assertion that weapon providers have no control over how consumers use their products and therefore lack liability. Hillary Clinton has vowed to repeal the law if elected and routinely attacked Sanders' over his 2005 vote.
Gun control was our third worst moment from the first Democratic presidential debate. Check out our favorite highlights from the October debate below.