When Barry Met Sandy, Obamacare for Millionaires, Jets Settle Cheerleader Lawsuit: P.M. Links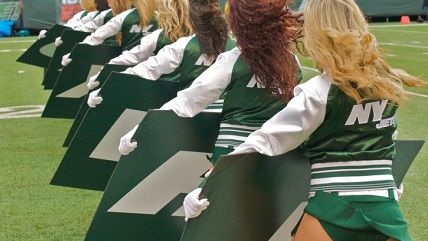 Ed Yourdon/flickr

Bernie Sanders met with President Obama at the White House today, saying he had a "constructive" conversation with the president.

Millionaires who retire early can take advantage of Obamacare subsidies.
The United Nations has invited representatives of the Syrian government and the opposition to peace talks at Geneva.
China has come out in support of a U.N. attempt to condemn North Korea for its most recent nuclear tests.
The New York Jets settled a wage suit filed by their cheerleaders.
Joseph Fiennes will play Michael Jackson in a British TV comedy about Jackson, Marlon Brando, and Elizabeth Taylor going on a road trip from New York City to California after 9/11.
New at Reason.com:
Theft-by-Government Continues Through Eminent Domain: Governments ignoring the constitutional limitations to eminent domain. By A. Barton Hinkle
Brownstone Brooklyn's Racial Divide: Why Are the Schools So Segregated?: How residential assignment keeps kids who are black and white, rich and poor, apart. By Jim Epstein