Donald Trump Won't Participate in Thursday's GOP Debate on Fox News
Is the Republican presidential frontrunner afraid of Megyn Kelly?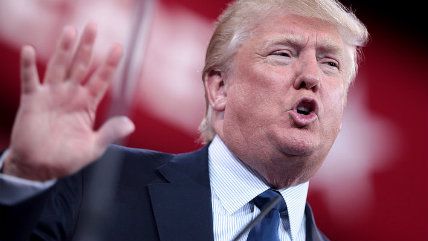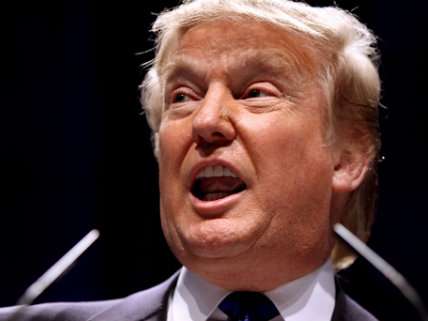 Donald Trump is pulling out of the GOP debate hosted by Fox News this Thursday.
Ever since the first Republican debate, the Republican frontrunner has been at war with Megyn Kelly. The Fox News host moderated the first debate back in August, and opened with questions asking Trump about derogatory comments he'd made about women.
After the debate was over, Trump complained about the moderation and Kelly in particular, lobbing barely disguised misogynist insults at her, and then, of course, claiming he'd done no such thing.
The fued has continued, at a low level, for the last few months, but it flared up again recently when Fox announced that Kelly would be moderating the next Fox News debate this Thursday. In response, Trump threatened to boycott the event. He even launched a Twitter poll this afternoon asking his followers whether he should go to the event.
It looked a lot like typical Trump bluster. And Fox responded by insisting they'd lose Trump before ditching Kelly, and mocking Trump for being unwilling to stand up to their moderator of choice.
"We learned from a secret back channel that the Ayatollah and Putin both intend to treat Donald Trump unfairly when they meet with him if he becomes president – a nefarious source tells us that Trump has his own secret plan to replace the Cabinet with his Twitter followers to see if he should even go to those meetings," a spokesperson for the network said today, in a statement that looked like an attempt to out-Trump Trump.
But now it looks like Trump wasn't bluffing. This evening, Trump's campaign manager told The Washington Post that Trump is "definitely not participating in the Fox News debate."
I suppose it's still possible that he could change his mind, but that sounds pretty definitive. In addition, Trump's campaign staffer also said that the candidate would be participating in some sort of competing event, possibly with another network.
Trump isn't just the GOP frontrunner. He's also been the main draw at the debates so far. What will a Trump-less debate look like? Will anyone tune in? We're about to find out.
Another question: Does this help Trump or hurt him?
On the one hand, he's going to get ridiculed for not being willing to stand up Megyn Kelly. That's the approach that Fox already took, and you'll see a lot more of it. It's possible, then, that this makes Trump look weak and unready. [Update: That didn't take long. Ted Cruz, Trump's closest primary rival, responds: "If [Trump] thinks Megyn Kelly is so scary, what exactly does he think he'd do with Vladimir Putin?"]
On the other hand, Trump's brand as a politician is that he doesn't play by the rules, doesn't accept or abide by the conventions that traditionally govern political actors. So it might end up working to his advantage, or at least not hurting him. It's the kind of media stunt that no other candidate could pull off but that has worked for Trump in the past.
With the Iowa caucuses coming up next week, we'll have an indicator of how at least some voters think about Trump's latest move fairly soon.