Clinton Sent Top Secret Emails, Michigan Gov. Apologizes for Poisoned Water, Trump Surges in Iowa: A.M. Links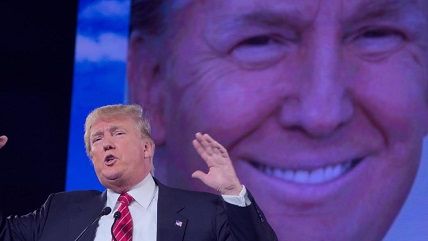 A new wrinkle in Hillary Clinton's email saga suggests she did in fact store top secret emails on an unsecure server.

Gunmen carry out terrorist attack on Pakistani university, leaving 22 dead.
Half of Americans think race relations have gotten worse.
Michigan Gov. Rick Snyder apologized for his role in Flint's water crisis.
Sarah Palin's endorsement of Donald Trump is a big boost for his chances in Iowa.
Here's how John McCain responded.
Could Trump be the GOP nominee? Could he be… the president?
Smoking weed doesn't make you stupid.
New at Reason.com:
By Charles Oliver
Trump Is Right About Cruz's Presidential Eligibility
After many years of debate, the meaning of "natural born citizen" remains unsettled.
By Jacob Sullum
Economic Myths of the Presidential Candidates
Politicians are mythmakers.
By John Stossel
But hyping cannabis cash as a source of government revenue is a bad idea.
By Jacob Sullum