Altar Boy at Center of Catholic Church Rape Scandal Has as Much Credibility as UVA's Jackie
And much in common. Paging Sabrina Rubin Erdely.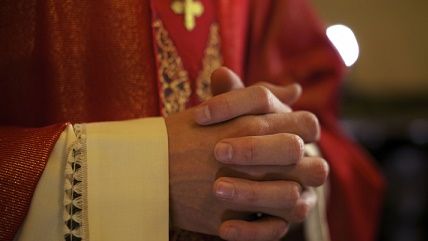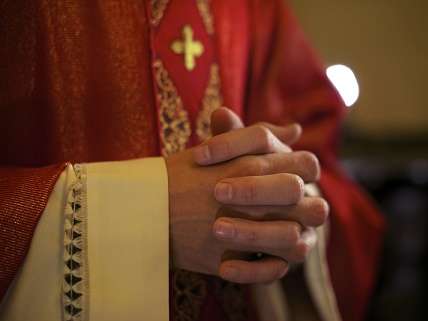 Daniel Gallagher, now 27 years old, claimed he was raped by two Philadelphia priests and one of his teachers while serving as an altar boy at age 10. His lurid testimony—he described being passed from one monster to the next, forced to engage in oral and anal sodomy—put all three men behind bars some years ago.
What happened to Gallagher was unconscionable. If it happened at all, that is.
Unfortunately, a thorough review of Gallagher's past statements about his mistreatment paints a shockingly clear portrait of a serial liar who went after the archdiocese to cover up his own criminal drug dealings. Not only did Gallagher repeatedly alter key details regarding his alleged abuse, his statements are actually contradicted—over and over again—by actual facts uncovered during the investigation.
That's according to a compelling piece in Newsweek that finds fault with basically all aspects of Gallagher's story and the court's handling of the criminal cases. Dr. Stephen Mechanick, a forensic psychiatrist, evaluated Gallagher and found reason to doubt virtually everything he had ever said about being abused:
After a painstaking review of the subject's medical records gathered from 28 different drug rehab facilities, hospitals, doctors and drug counselors Gallagher visited, the psychiatrist wrote that Gallagher admitted he was "not always honest with his medical providers."…

All that might be dismissed as trivial, but Gallagher had also provided "conflicting and unreliable information" about his history of sexual abuse, as well as "conflicting and unreliable information" about the specifics of the alleged attacks by the two priests and schoolteacher, Mechanick wrote. "It is not possible to conclude to a reasonable degree of psychiatric or psychological certainty that Mr. Gallagher was sexually abused as a child," Mechanick added.

The psychiatrist isn't the only person deeply skeptical of [Gallagher] and his stories. The detective who led the Philadelphia district attorney's investigation into Gallagher's allegations against the priests and teacher also has some disturbing doubts. In a confidential deposition obtained by Newsweek, retired Detective Joseph Walsh was asked on January 29, 2015, about nine significant factual discrepancies in Gallagher's story. The detective testified that when he questioned Gallagher about those discrepancies, Gallagher usually just sat there and said nothing. Or claimed he was high on drugs at the time. Or told a different story.
To be clear: Gallagher changed significant details over time—well beyond what could be written off as mere misremembering. (For a full review, read the Newsweek story.) Some of the things he claimed are demonstrably false: For instance, Gallagher said he was raped after an early morning Mass, but his mother "kept meticulous calendars" that tracked his monthly altar boy assignments, and he never served at an early morning Mass during the fifth grade.
Gallagher successfully sued the Philadelphia archdiocese for $5 million dollars. He also repeatedly dodged criminal drug charges—in one case the district attorney bailed him out of jail so that he could testify against his alleged rapists, according to Newsweek.
There's one other noteworthy wrinkle in the Gallagher case. In September of 2011, a magazine ran what can only be described as an entirely one-sided account of the allegations against the priests, teacher, and archdiocese. This story presumed everything that Gallagher had said was true. It did not attempt any independent verification of his claims—indeed, it treated the accusations as if they were already proven facts.
The magazine that ran that story was Rolling Stone. The author of the piece was a woman named Sabrina Rubin Erdely. Jackie was not her first, it seems.