Dems Hold Sunday Night Debate, Iran Nuclear Deal in Effect, Arizona Senator Suggests Ban on Recording Cops: A.M. Links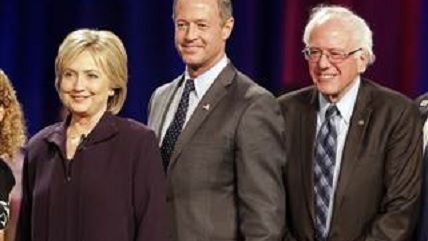 NBC News

Democrats held their last debate before the Iowa caucuses. Bernie Sanders called for automatic federal investigations of all deaths in police custody, while Rand Paul livetweeted the debate.

Three Americans released by Iran arrived in Germany while crude oil futures fall below $30 in part because of the implementation of the Iran nuclear deal this weekend.
Three American contractors in Iraq may have been kidnapped.
A Republican state senator in Arizona proposed a bill to ban filming police officers from within 20 feet.
A suicide bomber in Afghanistan killed at least 14 people at a tribal gathering.
Al-Shabaab said it captured three Kenyan soldiers after attacking an African Union base in southwestern Somalia.