Friday A/V Club: David Bowie at a Mid-Mutation Moment
Think of it as self-directed evolution in action.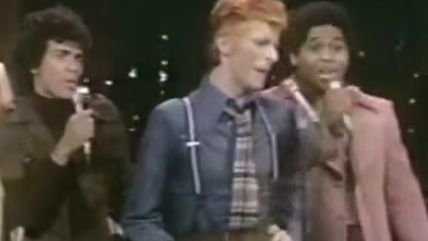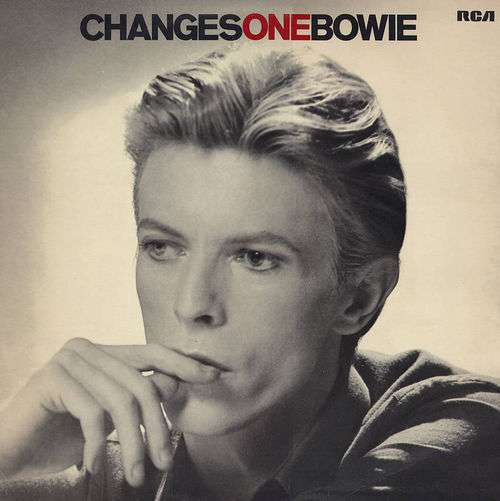 When David Bowie died earlier this week, Nick Gillespie praised the musician for "constantly metamorphosing" from one public identity to another. Bowie's cultural value, Nick suggested—beyond the great music he made, which is pretty damn valuable in itself—is as a symbol of choice and self-determination: "We're all mutants these days, and that's a good thing, especially if we, like Bowie, are directing our own personal evolution."
In the clip below, you can see Bowie at a mid-mutation moment. Think of it as self-directed evolution in action.
The half-hour video comes from a 1974 episode of The Dick Cavett Show. At this point, Bowie's most recent studio album was Diamond Dogs, the last LP of his glam-rock period; his next would be Young Americans, where he plunged into the sort of soul music then coming out of Philadelphia. On the face of it, it's a radical shift in style. Yet Bowie manages to play songs from both albums without the change sounding jarring. He leads with a Diamond Dogs number called "1984"—a song whose horns and funky wah-wah guitar showed a glimmer of the soul sounds to come—before performing the not-yet-released track "Young Americans," which is firmly in the R&B camp.
Then there's an interview, in which Cavett observes that the musician's look and stage show are different but doesn't notice, or at least doesn't bring up, the shift in Bowie's music. And then the band plays one more R&B song. It sounds at first like Bowie's future hit "Fame," but that's just a guitar riff he'll find another use for later; it's actually a joyful cover of a doo-wop tune called "Footstompin'," with a few lyrics thrown in from an old jazz song, "I Wish I Could Shimmy Like My Sister Kate."
You shouldn't skip Cavett's conversation with Bowie, by the way. Bowie here is almost a caricature of a fidgety cokehead, but the interview takes some interesting turns all the same, as when the duo discusses William Burroughs' thoughts on weaponized noise, or when Bowie refuses to answer a question about the redevelopment ripping down much of London: "Oh, don't ask me about politics. I don't know."
(For past installments of the Friday A/V Club, go here.)