Rand Paul Will Answer Your Questions Tonight if You Turn Off the Debate He Was Excluded From
Decision to skip the undercard debate seems to have delivered more and better earned media than showing up would have.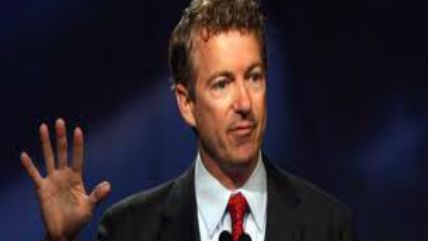 Sen. Rand Paul chose to sit out the now-airing undercard debate on Fox Business News. Instead, he will tonight answer questions live on Twitter: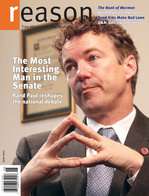 Tonight! #TurnOffYourTV Ask Rand Paul questions directly by tweeting at @RandPaul and using the hashtag #RandRally!
I speculated that he would have been better off swallowing his pride and just appearing on the debate.
But Dylan Byers at CNN thinks otherwise, noting the wave of high-profile press Paul has spun off being kicked out of the mainstage debate, concluding the move:
has resulted in far more airtime and significantly larger audiences than Paul could possibly have hoped for at the Fox Business Network debate.

Instead of flying to South Carolina for debate prep, Paul has been on a two-day media tour in New York City, after which he will head to New Hampshire and Iowa. In the last 48 hours, he has done interviews with "The Dr. Oz Show," Comedy Central's "The Daily Show," and Fox News, as well as multiple interviews with CNN and MSNBC, that were all pegged to his decision to skip the debate.

Based on those show's averages, the Paul interviews have likely been watched by at least 7 million people total. The last Fox Business undercard debate, in November, averaged 4.7 million viewers….

The interviews, unlike the debates, have given Paul a free platform to advance his policy proposals and talking points -- without having to endure attacks from the likes of Carly Fiorina, Rick Santorum and Mike Huckabee, who will be on the undercard slate on Thursday. Paul's "Daily Show" interview on Wednesday night even took place at a lone podium, beneath a sign that read, "GOP Debate: Singles Night."
I think Byers seem to be right, and Paul was right, and I was mistaken in my original judgment.