More Easy to Disprove Lies from Chris Christie at the GOP Debate
On Sonia Sotomayor, Planned Parenthood, and Common Core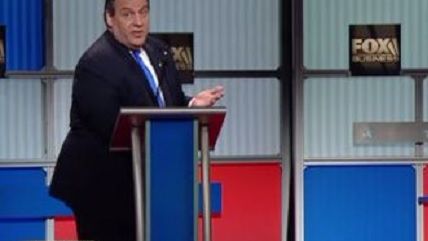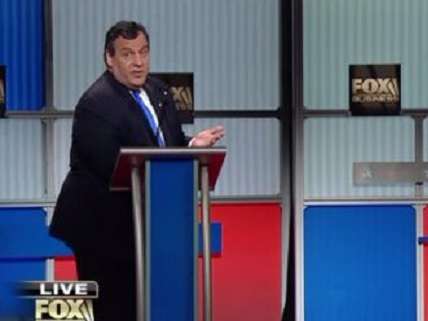 At tonight's Republican debate, Fox Business host Neil Cavuto asked Sen. Marco Rubio (Fla.) to respond to comments attributed to an ad against Gov. Chris Christie (NJ) connected to a political action committee supporting him. It's part of the 2016 cycle debate practice of asking candidates to comment on things their opponents said outside of the debate instead of trying to encourage actual interactions on stage. Rubio took the opportunity to repeat his claims about Christie, namely that he donated money to Planned Parenthood, supported Sonia Sotomayor, and supported gun control.
Christie snapped back: "Let's set the facts straight. First of all, I didn't support Sonia Sotomayor. Secondly, I never wrote a check to Planned Parenthood."
Here's an article about Chris Christie supporting Sonia Sotomayor.
Here's an article about where the claim Chris Christie supported Planned Parenthood came from—Christie himself, when he was running for a county office in 1994. "I support Planned Parenthood privately with my personal contribution and that should be the goal of any such agency, to find private donations," Christie said in response to a question about whether the county should provide funds to the group. "It's also no secret that I am pro-choice," he continued.
Then Christie addressed gun control:
Third, if you look at my record as governor of New Jersey, I have vetoed a 50-caliber rifle ban. I have vetoed a reduction this clip size. I vetoed a statewide I.D. system for gun owners and I pardoned, six out-of-state folks who came through our state and were arrested for owning a gun legally in another state so they never have to face charges.
Christie has pardoned six people, including Shaneen Allen. He also commuted the sentence of Brian Aitken. But for as much as Christie doesn't seem to show any qualms on the campaign trail about using executive power if he were elected president, he's never used that kind of power in New Jersey to secure the Second Amendment rights of residents.
Then came another outright fib: "And on Common Core, Common Core has been eliminated in New Jersey."
While Chrstie did set up a panel to review Common Core, that panel made very few recommendations about Common Core—meaning the status quo is still in place in New Jersey.
Previously: Christie's Easy to Spot Lie About 9/11 at the GOP Debate