Government-Funded Scientists: Never Hide Anything from the Public
Actually, science only works well when all researchers show their work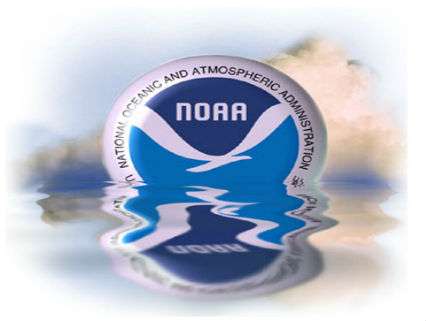 Climate scientists funded by the National Oceanic and Atmospheric Administration are resisting subpoenas for their emails and other communications from the House of Representatives Committee of Science, Space and Technology issued at the behest of committee chair Rep. Lamar Smith (R-Tex.). Smith, a prominent skeptic of man-made global warming, wants to look behind the curtain to see how the NOAA-funded study that questioned the notion of a 15-year "pause" in man-made global warming was put together. That study reported that "the rate of global warming during the last 15 years has been as fast as or faster than that seen during the latter half of the 20th Century. The study refutes the notion that there has been a slowdown or 'hiatus' in the rate of global warming in recent years."
Smith and other skeptics suspect that the study was just a bit too conveniently designed to undermine one of their major talking points: there is a significant mismatch between climate model projections and actual global temperature trends. If future warming is lower than the models project that would drain some of the urgency out of proposals to radically restructure the world's energy production systems.
In December, NOAA sent along some staff emails to the committee. However, NOAA is still refusing to turn over the emails from the climate researchers who are claiming "harassment." But don't researchers, especially those funded by the government have a responsibility to show their work? The researchers respond that all of the data and analyses that went into their study has, in fact, been made publicly available. Is that enough public accountability?
In an intriguing op-ed, "Scientists, Give Up Your Emails," in Sunday's New York Times, investigative journalist Paul Thacker cogently argues that it is not. He details case after case in which such Freedom of Information Act (FOIA) scrutiny uncovered questionable connections between researchers and their funders. He reasonably asks, why should not government-funded scientists be subject to similar scrutiny? Thacker writes:
Last August, a colleague and I wrote an article on the importance of transparency in science for one of the blogs of the science journal publisher PLOS. The argument was fairly simple: When research is paid for by the public, the public has a right to demand transparency and to have access to documents related to the research. This might strike most people as reasonable.

One of our examples focused on a small nonprofit, U.S. Right to Know, which advocates for the labeling of food containing genetically modified organisms. The group filed Freedom of Information requests seeking the correspondence of scientists at public universities, some of whom wrote for a website backed by the agrochemical industry.

Our article promptly came under attack by several scientists and by the Union of Concerned Scientists. PLOS then removed our article from its site, though left the comments about it online. Never mind that the article had been peer-reviewed and promoted on social media by PLOS. In removing the article, PLOS explained that it "was not consistent with at least the spirit and intent of our community guidelines." …

As interest groups on both the left and right increasingly try to politicize the scientific process, there's little question that there will be misuse of the Freedom of Information laws that some journalists and watchdog organizations have used to uncover wrongdoing.

Scientists have been harassed in the past and no doubt will continue to be harassed in the future, just like other public servants. You can argue that Mr. Smith's broadsides against NOAA are a case in point. In turn, scientists are free to fight these information requests or seek to narrow the scope of the inquiries to protect against what they believe threatens the integrity of the scientific process or chills research.

But the harassment argument should not be used as an excuse to bar access to scientific research that the public is paying for and has a legitimate interest in seeing. …

Scientists who profess agreement with transparency only when it is on their terms are really not for transparency at all. The public should be alarmed.
Absolutely correct.
Earlier I was leery of possible FOIA abuse, but I now am persauded that the far greater danger is that researchers and government bureaucrats will use claims of harassment to hamper public debate and as excuses to hide information from the public that would embarrass them.
Finally, the whole archived PLOS article by Thacker and New York University journalism professor Charles Seife is well worth reading.