P.M. Links: El Chapo Captured, Belgian Bomb-Making Site Linked to Paris Attacks, American Sniper Widow Taya Kyle Rejects Obama's Gun Control Push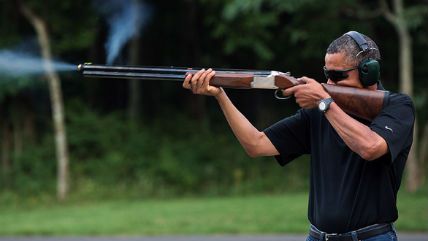 Taya Kyle, the widow of American Sniper author Chris Kyle, is speaking out against President Barack Obama's new gun control push.
A 30-year-old man who shot a Philadelphia police officer on Thursday says he carried out the shooting in the name of ISIS.
"At least 18 asylum seekers are among 31 people who have been identified so far by the federal police as having played a role in a violent assault on young women in the German city of Cologne on New Year's Eve, the Interior Ministry said on Friday."
New at Reason
Follow us on Facebook and Twitter, and don't forget to sign up for Reason's daily updates for more content.