High School Admins Try to Silence Girl's Tweets About Israel, Cite Anti-Bullying Law
New Jersey's anti-bulling law jeopardizes students' speech rights.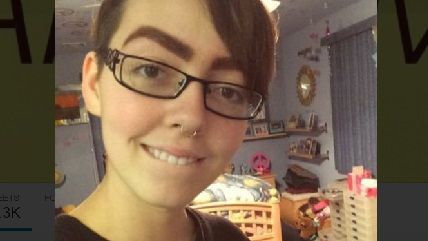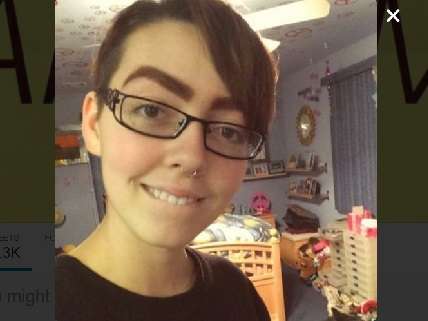 Administrators at a public high school in Bergen County, New Jersey, brazenly bullied a student for allegedly violating the state's anti-bulling law—a law that prohibits the teenage girl from engaging in political speech that hurts others, they claimed.
The student, 16-year-old Bethany Koval, is a passionate critic of the state of Israel. On Wednesday, she was called to the principal's office for tweeting that she was happy about being unfollowed by a pro-Israel student. According to The New York Times:
Administrators took particular interest in a tweet that Ms. Koval posted on Dec. 27 after a classmate who had taken offense at her political views unfollowed her, she said. She said they also reprimanded her for a second tweet in which she told a friend she would name the student in a private message. They also searched her phone, suspecting that she was recording the meeting and warned that she could face legal action, she said. They were right to be suspicious. She later posted audio clips on Twitter.

Ms. Koval said she believed neither statement constituted an act of bullying. …

In a recording posted by Ms. Koval, an administrator can be heard telling Ms. Koval that the state could determine that she had committed an act of bullying for a tweet that referred to a fellow student as "that pro-Israel girl from my school."

"You are talking about her to someone else," the administrator said.

"Yes, I am," Ms. Koval responded.

On another recording Ms. Koval can heard telling the administrator that she believed her tweets about Israel were "controversial" but not "problematic."

"Well that's your interpretation," the administrator responded. "There's a state law that might interpret it differently."
The state law the administrator referred to is New Jersey's Anti-Bullying Bill of Rights, a particularly robust law inspired by the 2010 suicide of Tyler Clementi. Critics of the law have long warned that it could be used as a pretext to deprive students of their First Amendment rights, and what's happening to Koval seems like a good example of those fears being realized.