Gary Johnson Running for President, Alabama Chief Justice Bars Judges From Issuing Same-Sex Licenses, White House Says No Evidence of North Korean Hydrogen Bomb Test: P.M. Links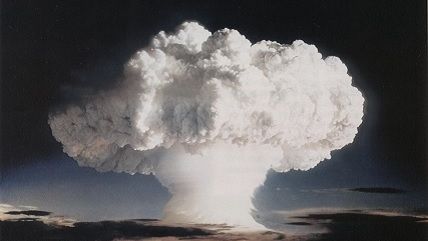 Wikipedia

As expected, Gary Johnson announced he was running for president.
Alabama Chief Justice Roy Moore issued an administrative order barring state judges from issuing same-sex licenses.
The White House says there's no evidence North Korea detonated a hydrogen bomb.
A new bill in Missouri would have police collect data on perceived sexual orientation and religion as well as race, gender, disability, English language proficiency, and national origin.
The CEO of Netflix says his company is a "global TV network" after announcing availability in 130 new countries, bringing its total to more than 190, and every major country except China.
A French court has suspended the trial of art dealer Guy Wildenstein, whose attorneys argued prosecutors "doubled up" tax and criminal charges.
New at Reason.com: