Most Pirated Films of 2015 Show That Stealing is Great for Hollywood
From Interstellar to Inside Out, stolen movies help increase and engage audiences.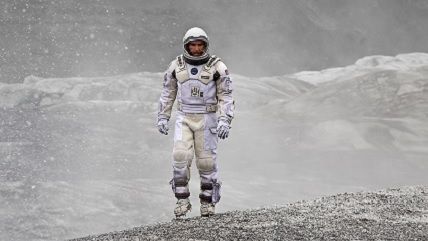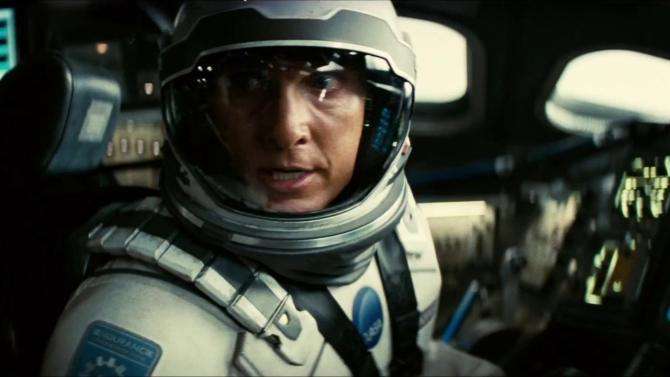 Via Variety, here's a list from "piracy tracking firm Excipio" of the most illegally downloaded films in 2015, many of which were actually released in 2014. The big numbers are the download counts from various torrent sites.
#1) 46,762,310 Interstellar (2014)
#2) 44,794,877 Furious 7 (2015)
#3) 41,594,159 Avengers: Age of Ultron (2015)
#4) 36,881,763 Jurassic World (2015)
#5) 36,443,244 Mad Max: Fury Road (2015)
#6) 33,953,737 American Sniper (2014)
#7) 32,126,827 Fifty Shades of Grey (2015)
#8) 31,574,872 The Hobbit: Battle Of The Five Armys (2014)
#9) 31,001,480 Terminator: Genisys (2015)
#10) 30,922,987 The Secret Service (2014)
Variety's Andrew Wallenstein throws in four more from 2015 to give totals for films released only last year:
#11) 26,792,863 Focus (2015)
#12) 25,883,469 San Andreas (2015)
#13) 23,495,140 The Minions (2015)
#14) 22,734,070 Inside Out (2015)
The list runs under the headline, "Top 10 Pirated Movies of 2015 See Alarming Increase In Downloads," and Wallenstein writes,
Excipio didn't change how it monitored piracy this year, and the tracking period is roughly the same. While the surging numbers clearly indicates piracy continues unabated worldwide, the growth of overseas markets like Brazil are key to fueling totals as well.
Movie piracy, like music piracy and to a lesser degree book piracy, is here to stay for the simple reason that it is technologically easy to do and virtually impossible to stop. More than two decades after the first mass panics about internet-enabled entertainment piracy, it should be clear to legacy companies that such a state of affairs is hardly a death sentence.
Which isn't to say that media companies don't need to change not just the products they make but how they distribute and market them. This shift is already well underway, of course, as anyone with a Pandora app, Netflix streaming account, Tivo, or video-on-demand cable package can tell you. Make it easy to find and consume whatever culture your audience wants whenever they want it and you'll do just fine. If you're a music performer, tour more often. If you're an old-time movie star, you might think about doing original streaming programming. As Kim Dotcom is fond of noting, release movies with global audiences at the same time everywhere on the planet and you'll do just fine at the box office. After all, people like to see big-screen spectacles on big screens, right?
The makers of the movies on this Top Ten list should take it as a sign of gratitude, not theft, when their flicks make such a list. Illegally downloaded movies, like illegally downloaded music, rarely if ever actually take money from the mouths of a big-shot producer or actor. Assume a world in which piracy tech doesn't exist. The most-likely reality is that given the choice between paying $20 or even $10 for a DVD version that comes out well after a movie's theatrical release or simply not watching a film, virtually all of today's pirates would choose the latter. As it is, pirates don't just steal stuff for free. They tend to be heavy consumers of legit product too. They help keep particular movies, stars, studios, directors, you name it, in public circulation long after the industry p.r. machine has shut down. They are unpaid advance men (and women) for Furious 23 and Avengers: Male Menopause.
Hollywood: Your problems will only really begin when the number of illegal downloads starts dropping every year.
Related: "How Should Libertarians Think About Intellectual Property?"
Or listen along on Soundcloud: