Reason Weekly Contest: Rename a Cultural Practice or Food
Last week's winners revealed.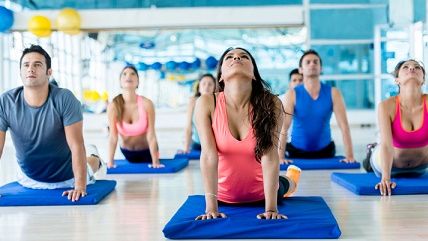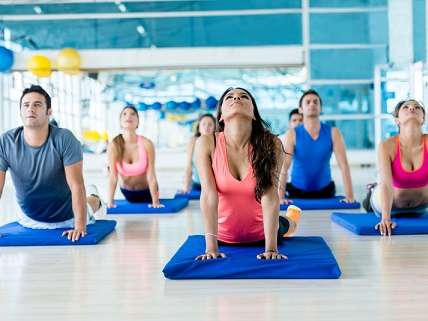 Welcome back to the Reason Weekly Contest! This week's question is:
Yoga classes in America are estranged from their cultural roots, say some sticklers, who ask that yoga be referred to instead as something like, "mindful stretching." Come up with the name of another food or practice from another culture that needs a new, culturally neutral name.
How to enter: Submissions should be e-mailed to contest@reason.com. Please include your name, city, and state. This week, kindly type "NEW NAME" in the subject line. Entries are due by 11 p.m. Eastern Time, Monday, Jan. 4. Winners will appear on Jan. 8. In the case of identical or similar entries, the first one received gets credit. First prize is a one-year digital subscription to Reason magazine, plus bragging rights. While we appreciate kibbitzing in the comments below, you must email your answer to enter the contest. Feel free to enter more than once, and good luck!
And now for the results of last week's contest: We asked you for a resolution for one (or more) of the Presidential candidates.
THE WINNER:
Donald Trump: I resolve to schlong Hillary Clinton… if that means what I think it means.
Jeb Bush: I will calculate all my financials with Common Core counting sticks, as soon as I find someone who understands it. -- Colin Blake Boston, MA
SECOND PLACE:
Donald Trump: "These guys and their resolutions. They're not very good. I mean Carly Fiorina even got fired before they let her make hers. We need resolutions that will make New Years Eve great again. I've got top guys preparing my resolutions and they're really great. When you hear them… They're yuge. I'd share them with you now, but I'm saving it for my appearance on the New Year's Eve shows. I tell you, everyone else is going to get schlonged in the ratings."
Jeb Bush: "I resolve to become a more energetic candidate. As a first step, I've switched to an all bran breakfast cereal."
Mike Huckabee: "I resolve to put my campaign in God's hands. With the help of Him and Kim Davis, I will follow my path, ordained by Him."
Rick Santorum: "I resolve to… Hey, Mike. I was going to say that."
Chris Christie: "I resolve to stop the run on munchies… I mean reinvigorate the war on marijuana. Stoners are the root of all terrorism."
Ted Cruz: I resolve to spend more time reading to my children…publicly…on camera…stories about guns…good guys with guns…while daring the Washington Post to draw any more cartoons. -- Tim Whalen, Manassas, VA
THIRD PLACE:
Bernie Sanders: I will make an appointment with Donald Trump's hair stylist. -- Norm, New Park, PA
HONORABLE MENTIONS:
Donald Trump: I resolve to overcome my pathological shyness, and stop being inhibited from speaking out by the fear that the hypersensitive may possibly take offense." -- Nicholas David Rosen, Arlington, VA
Bernie Sanders: I will finish writing my book: "Ignore History, Socialism CAN work!"
Martin O'Malley: I will find out who is throwing invisible dust on me!
Hillary Clinton – I will stop lying! (Falls off chair laughing…) -- Ed Perovic, Winnetka, IL
FROM THE COMMENTS:
I swear that, in the coming year, I will not run any negative campaign ads against my opponents…unless their campaign, or a PAC, or some random blogger or YouTube video says something about me I don't like. Then, it's on, bitches. And, of course, I can't control any PACs that like me, so, what do you want from me?