The 10 Worst (and 5 Best) Free-Range Kids Moments of 2015
Some setbacks, huge victories for liberated parents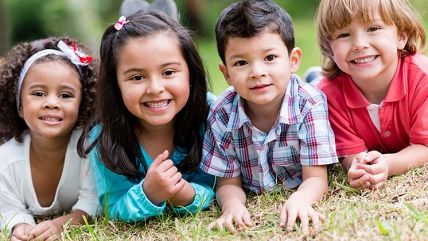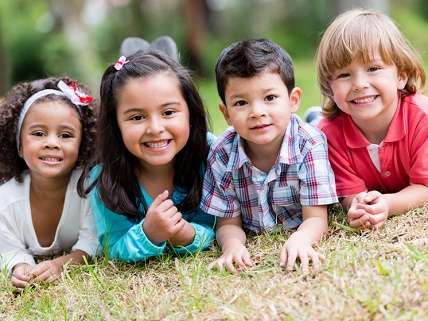 Overall, it was a pretty good year for the Free-Range Kids movement (I'll explain why in a bit). But first: Here are the most contemptible war-on-parenting moments of 2015:
1. Mom Who Overslept While Her Son Walked to School Handcuffed, Threatened with 10-Year Sentence
In November, Connecticut mom Maria Hasankolli overslept while her son, age 8, got himself ready for school, missed his bus, and started walking. Cops who were alerted to a boy alone outside picked him up and drove him the rest of the way. Then they went to the home of the oversleeping mom, clapped her in handcuffs, and charged her with "risk of injury to a minor." This carries a potential 10-year jail term. She was released on a $2,500 bail.
2. Nationwide Depresses Entire Country with Super Bowl Ad Featuring Dead Child
Nationwide's Super Bowl ad, which showed a dead kid mourning the life he would never get to live, had a simple message: Parents who lose children just weren't careful enough. Way to twist the knife.
3. 6-Year-Old Boy Suspended for Playing with Imaginary Bow and Arrow
A first grader at Our Lady of Lourdes elementary school in Cincinnati, Ohio, got suspended for three days for shooting another student with an imaginary bow and arrow. As the principal wrote to his parents, "I have no tolerance for any real, pretend, or imitated violence." Because, of course, those are all the same thing.
4. Government Saves 140,000 Children From… One Faulty Zipper
The Consumer Product Safety Commission recalled 140,000 Kids Korner children's sweatshirts after receiving one report of one zipper that fell off one shirt. While no injuries ensued, the Commission warned that "the sweatshirt zipper pull can detach, posing a choking hazard to young children." No word yet on a recall of all buttons, dimes, pistachio nuts, thumbtacks, acorns, ear plugs, blueberries, or sugar cubes.
5. Two Schools Go on Lockdown Due to Reports of Local Emu at Large
An emu on the loose in Delaware caused two schools to go into lockdown. As one student told his grandpa, a big bird was outside and police were chasing it, so he couldn't play on the playground.
And they say Americans are getting soft.
6. School Lets Girl Cough Self into Vomiting Fit Because Her Inhaler Doesn't Have Her Name On It
At Columbia Elementary in West Jordan, Utah, fourth grader Emma Gonzalez took out her inhaler to quell a coughing fit so severe that she threw up, but school officials confiscated the because it didn't have her name on it. District administrators insist the staff did everything right. "There could be all sorts of problems if children were just allowed to take any medication and we didn't have that verification. Again, this is for the student's safety," said district spokeswoman Sandy Riesgraf.
7. Police Report that a Boy Got into a White Van. You Know What THAT Means!
In September, Schenectady, New York, police warned the public that "an unconfirmed third party saw a child get into a white Ford Econoline van around 10:30 or 11 a.m. on Tuesday near Emmons and Henry streets." The cops went on to describe the boy and the driver, then added this crucial bit of information: "…right now no official missing person report has been filed." In other words, the only evidence of a "crime" was that a boy got into a van.

But, you know, it was a white van.
8. United Airlines Will Not Let 15-Year-Olds Fly Unaccompanied By an Adult
At United Airlines, 15-year-olds will now have to be accompanied on and off the plane by a paid chaperon. Until this month, the requirement was only for kids aged 5-12. This new rule will cost parents $150 for each leg of the trip, and means that high school students not old enough to walk to the gate alone will, a year later, be old enough to drive a couple tons of steel at 65 miles an hour.
9. Mom Threatened with 30-Day Sentence for Letting her 4-year-old Play Outside
A Sacramento, California, mom who let her 4-year-old son play outside at a playground 120 feet from her home was arrested. Sonya Hendren's neighbors called 911 when they saw the boy outside. She was offered a deal of 30 days in jail and one year's probation but rejected it. Now a court date is pending. In the meantime, she says, "We have a CPS (Child Protective Service) case now and every time he's not in my visual site we're in violation."
10. Parents Must Sign Permission Slip Before Kids Can Eat Oreos
There are 18-wheelers with brake problems, hungry bears just stumbling out of hibernation, and lawnmowers that suddenly kick into reverse. And then there are Double Stuf Oreos. Thank goodness a Pennsylvania teacher sent home a note for middle school parents to sign: "My child has permission to eat the OREO." No permission slip, no Oreo.
And the 5 Best Free-Range Stories of 2015:
1. Free-Range Meitiv Family Beats All Neglect Charges
Silver Spring's Danielle and Alexander Meitiv were cleared of all charges stemming from their decision to let their kids, ages 6 and 10, walk home from the park.
2 . Zach Anderson, 19, Resentenced. No Longer a Sex Offender for Sleeping with a Girl Who Said She Was 17.
Elkhart, Indiana, computer science student Zach Anderson, 19, met a girl, 17, on the "Hot or Not?" app and they hooked up—once. But it turned out the girl had lied about her age and was actually 14. Zach got 90 days in jail and was put on the Sex Offender Registry for 25 years. As Berrien County District Court Judge Dennis Wiley chided from him the bench: "You went online, to use a fisherman's expression, trolling for women to meet and have sex with. That seems to be part of our culture now: meet, hook up, have sex, sayonara. Totally inappropriate behavior. There is no excuse for this whatsoever." Due to massive publicity, Anderson received a new sentencing hearing, where the sex offender charge was dropped and he got off with two years of probation. No word yet on the two other young men sentenced as sex offenders for the same non-crime, by the same judge.
3. New Jersey Supreme Court Rules that Leaving a Kid in the Car During an Errand is Not Automatically Abuse
The New Jersey Supreme Court ruled 7-0 that a mom found guilty of child endangerment for letting her sleeping daughter wait in the car for 5-10 minutes in a suburban mall parking lot on a cool day deserved another hearing because, "Any allegation of child neglect in which the conduct of the parent or caretaker does not cause actual harm is fact-sensitive and must be resolved on a case-by-case basis." In other words, not all parenting mistakes (or even rational decisions that some authorities disagree with) constitute child abuse.
4. Easy Way to Find Fellow Free-Range Parents Launched
Free-Range Kids launched freerangefriend.com—a free service that allows users to enter their ZIP or postal code in order to find nearby Free-Rangers who might also want to send their kids outside to play or walk to school. So far over 2000 families have joined.
5. President Obama Signs First Federal Free-Range Kids Legislation
When President Obama signed the Every Student Succeeds Act, he ratified the first federal Free-Range Kids legislation. An amendment added by Sen. Mike Lee (R-Utah) states, "…nothing in this Act shall… prohibit a child from traveling to and from school on foot or by car, bus, or bike when the parents of the child have given permission; or expose parents to civil or criminal charges for allowing their child to responsibly and safely travel to and from school by a means the parents believe is age appropriate. In other words: It's finally not a federal crime to let your kid walk to school.
To all the Free-Range families out there: congrats on getting the government off parents' backs (partially) in 2015, and Happy New Year.