New Year's Eve Brings Clinton Email Dump, Carson Advisors Resign, Politwoops to Return: P.M. Links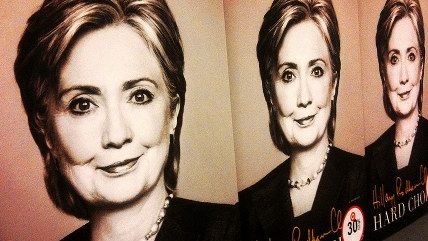 (JeepersMedia / photo on flickr)
Credit: JeepersMedia / photo on flickr

Well, of course New Year's Eve would be the day the State Department releases thousands more privately stored e-mails from former Secretary of State (and presidential candidate) Hillary Clinton. Expect more next week.

Two of Ben Carson's top advisors in his presidential campaign have resigned.
A massive fire broke out on the exterior of a 63-story luxury hotel in Dubai (is there any other kind of hotel in Dubai?). There don't appear to be any injuries. The city's New Year's Eve fireworks show went on as planned.
The Midwest will be ringing in the New Year with sand bags, not champagne toasts.
Twitter is going to be allowing Politwoops to return. Politwoops is a transparency project that kept track of tweets by public officials that were subsequently deleted. Twitter had stopped it earlier in the year, saying it violated an agreement with Twitter developers.
Martin O'Malley has failed to qualify for the Ohio presidential primary ballot.
Follow Reason on Twitter, and like us on Facebook. You can also get the top stories mailed to you—sign up here.