No Indictment in Tamir Rice's Killing, Voter Database Exposed Online, Puerto Rican Police Officer Kills Co-workers: P.M. Links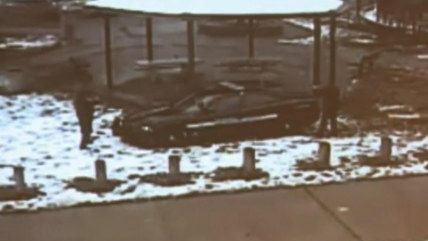 video footage

A grand jury has declined to indict the police officer who shot and killed Tamir Rice, 12, who was carrying a pellet gun in a park in Cleveland, Ohio. A prosecutor called it a "perfect storm of human error." Yes, that was the prosecutor, not the officer's attorney.

A computer security researcher found a database of personal information about 190 million U.S. voters exposed and open on the Internet.
A police officer in Puerto Rico is in custody after taking three other officers hostage and fatally shooting them.
Meadowlark Lemon, famed member of the Harlem Globetrotters, has died at age 83.
Canada is expecting to resettle 25,000 Syrian refugees by the end of February.
Apparently Justin Bieber's label has decided the best way to publicize his new album in San Francisco is via spray-painted graffiti. The city is not happy, probably because it's yet another target for people to piss on.
New at Reason.com:
Follow us on Facebook and Twitter, and don't forget to sign up for Reason's daily updates for more content.