Chicago Police Kill Two, Injure One in Weekend Shootings, 43 Die in Storms, Tornadoes Across U.S., Star Wars Movie Does Well: A.M. Links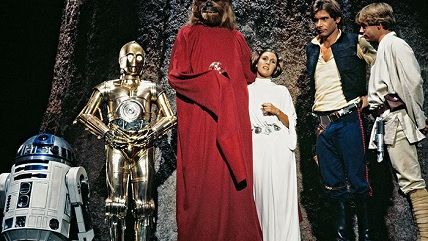 Star Wars

Over the weekend, police in Chicago shot and killed a grandmother while shooting and killing a bat-wielding teenager, while injuring a father in a separate shooting incident in the Far South Side. Mayor Rahm Emanuel said he's going to demand reforms, and has ordered a change in how police are trained to respond to situations involving mentally disturbed individuals.

At least 43 people were killed across the United States in tornadoes and storms over the Christmas weekend.
The government of China unveiled its new, two-child policy.
Forces in Iraq have expelled ISIS from the center of Ramadi.
The government of Japan lodged a formal complaint after China sent an armed vessel into disputed waters.
Denver Broncos quarterback Peyton Manning denied allegations made by an Al-Jazeera documentary that he used human growth hormone.
The new Star Wars movie hit $1 billion in a record twelve days.
Ferrari issued a recall of 185,000 California T Models because of a risk of fire.
New at Reason.com: