Record Highs for Christmas, Snow in California, Arrests at "Black Christmas" Chicago Protests, San Diego Police Seek 400-Pound Bearded Woman: A.M. Links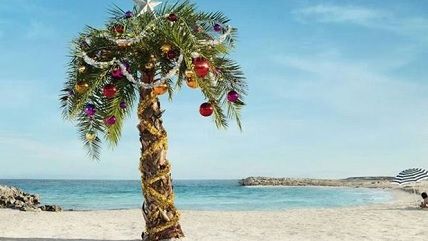 redwineandpeonies.com

Record high temperatures were recorded yesterday in New York City and across the Eastern seaboard, but there could be snow in parts of southern California today.

Two people in Chicago were arrested after clashing with cops during "Black Christmas" protests.
Other tourists had to move to the side as President Obama and his security entourage hiked up Hawaii's Koko Head Crater Stairs during his Christmas vacation.
Robert Downey, Jr. was among 91 people pardoned by California Gov. Jerry Brown for "exemplary behavior," and will have his voting rights restored.
More than 100 people were killed in Nigeria when a gas tanker truck caught fire.
Police in San Diego are seeking a 400-pound beared woman wanted in a stabbing.