How Zoning Laws & Charges of 'Cultural Appropriation' Shut Down a Widow's Yoga Business
Manatee County, Florida, won't let Renee Bierbaum teach yoga and meditation in her own backyard.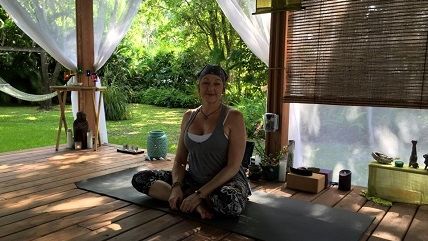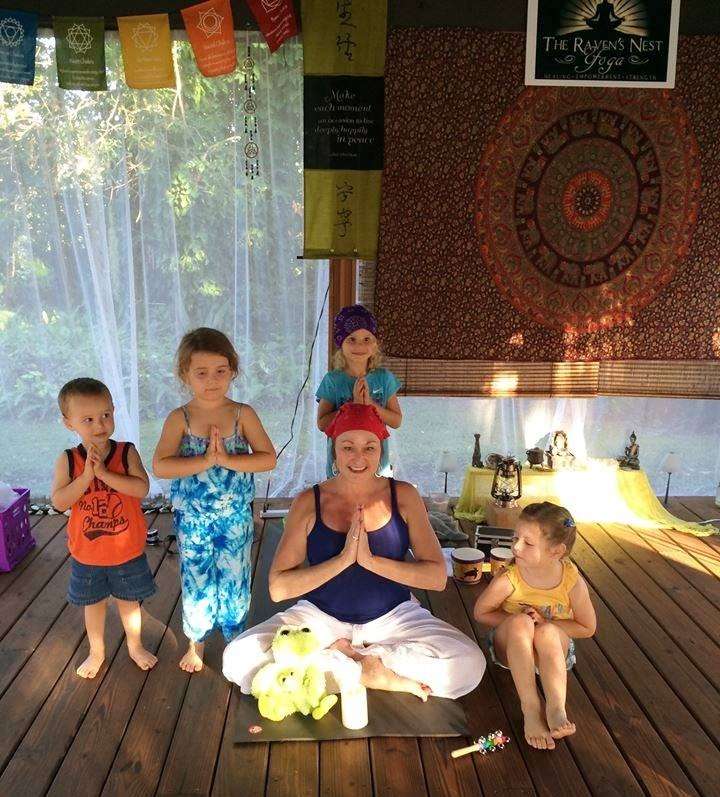 Three years ago, tragedy struck Renee Bierbaum of Palmetto, Florida. Her husband was killed in a motorcycle accident, leaving her a widow with an 11-year-old son. Consumed by grief, she eventually found solace by practicing yoga—and decided to quit her job and become a full-time instructor.
"When he died, I realized the brevity of my life," she says in an interview with Reason.com. "I hated what I was doing."
Now Bierbaum is a certified yoga instructor and the proud owner of an expansive yoga pavilion in her backyard. Her business is on hold, however, because the county government won't let her teach yoga—on her own property—unless she coughs up $7,000 for a permit.
And that's just the beginning of her troubles. Even if she's able to pay, there's no guarantee the county government will actually let her proceed. According to zoning laws, the public has the right to weigh in on the matter of whether officials should grant Bierbaum her permit.
And as it turns out, a certain member of the public—a Native American activist who militantly believes Bierbaum is appropriating his culture—is determined to stop her from realizing her vision.
Sal Serbin is a member of the Sioux nation and an activist with the American Indian Movement in Florida. He doesn't object to the yoga portion of Bierbaum's class—yoga has South-Asian Indian origins, not Native American origins. But Bierbaum intended to incorporate a sweat lodge into her routine, and that aspect of her class represents a pilfering of Serbin's sacred religious beliefs, he tells Reason.
"It is my right as an Indian to preserve and protect our culture," he says.
Serbin, who alerted county officials to the illegality of Bierbaum's practice in the first place, says he will use every means at his disposal to prevent her from appropriating his culture.
"The law helped me in this case and I took advantage of that," he says.
Some yoga practitioners strip it from any cultural context and treat it mostly as a workout. Indeed, when liberal students at the University of Ottawa tried to have a yoga class shut down on grounds that it appropriates Indian culture and marginalizes non-white students, the instructor offered to change the name of the class to "mindful stretching," since it had very little to do with authentic yoga. (Administrators shut it down, anyway.)
But Bierbaum—who also teaches martial arts—fully embraces yoga's cultural, spiritual, and meditative properties. She even teaches the proper Indian terminology in her classes.
"When I present the postures, I use their Sanskrit names," she explains. "I want to honor that tradition. I don't want it to become like Gem Yoga."
Authenticity isn't just a passion of Bierbaum's—it's her business and main source of income. She started by holding classes for friends at various neighbor's houses. Eventually, there was too much interest and not enough room, and she decided to transform her backyard into the ideal yoga space. She called it the Raven's Nest yoga studio. "I took every last penny I had and built a big pavilion in my backyard," she says.
To celebrate the end of 2015, Bierbaum decided to do something special: host a women's retreat featuring a Native American sweat lodge ceremony overseen by an experienced friend. A flyer for the event promised, "As the day draws to a close and twilight covers the land, each will have some time to herself with her mala for prayers and meditations before we begin our Native American Sweat Lodge Ceremony. Our sweat will be presided over by Donella Favorite. Donella has spent 11 years in apprentice with Grey Ghosthawk, Medicine Man, Lodge Leader, teacher and healer who studied under Eaglebear, student of Sun Bear. Donella has been given her rights to pour and lead the women's lodge and I am truly honored to have her perform this sacred, healing ceremony for all of you."
Bierbaum isn't the first person to pair yoga with sweat-lodge meditation and she isn't the first to explicitly reference Native American ritual. But the sweat lodge raised the ire of Serbin, who has a long history of going after people for trying to make money off Native American customs. In 2012, he generated headlines for heckling Native American performer Ed Winddancer at his events, accusing him of being a culture thief.
"When you publicly promote and charge for these things, I always go after them," says Serbin.
Serbin said he first tried to persuade Bierbaum to abort her plans—or at least drop the Native American imagery. When negotiations failed, he called the county authorities.
"He said you're not full blood, you are not an Indian, you have no right to our sacred tradition," says Bierbaum. "He got really angry with me. He went to the county and started causing problems for me."
Soon after, local authorities descended upon Raven's Nest and shut Bierbaum down. Serbin claims that this was in the best interests of everyone's safety.
"People that are not Native American have been injured and have actually died in those [sweat lodges]," he says.
As it turns out, zoning laws prohibit Bierbaum from teaching more than four yoga students at a time. She can host more people, but she isn't allowed to charge them.
"We allow you to have a home office," says a spokesperson for Manatee County's Building and Developments Servicies Division in an interview with Reason. "But when you are getting more than four people coming to your house, you are actually interfering with other people's enjoyment of being in a residential zone."
The only solution is for Bierbaum to obtain a permit. But the application costs a non-refundable $7,000 and there's no guarantee she will receive the actual permit. Officials could decide her business is unsafe for her customers, possesses inadequate facilities, or just plain isn't up to code. And even if the application meets the county's approval, things could still fall apart during the mandatory public-hearing phase, at which point community members can raise objections and possibly convince the hearing officer to kill the permit.
"The public has the right to come in and speak and give their voice," says the Manatee County spokesperson.
The process will take a minimum of fourth months, and possibly much longer.
On Sunday, Serbin met with Donella Favorite, the person who had been scheduled to preside over Bierbaum's sweat lodge. He said she agreed not to bill the event as a Native American sweat lodge in the future and was satisfied that the dispute between them was resolved. Bierbaum, on the other hand, would not meet with him.
He maintains that he was in the moral right, and that Bierbaum forced his hand by refusing to heed his warnings about her act of cultural appropriation.
"She is running an illegal business," he says. "She didn't have the right to do that. She was breaking the law."
Meanwhile, friends of Bierbaum have set up a GoFundMe page to raise money for the application fee to legitimize Raven's Nest. They have already raised more than $4,000 toward the fee of $7,000.
Bierbaum said she was at first deeply skeptical about asking people for money but was moved by the outpouring of support.
"I have friends from all over the world," she says, choking back tears. "It's very humbling."