A.M. Links: Putin Praises Trump, Friend of San Bernardino Killers to Face Criminal Charges, Ash Carter Used Personal Email for Government Business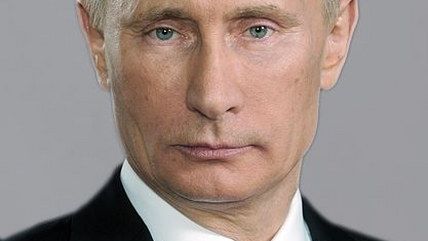 Vladimir Putin is a Donald Trump fan. "He's a really brilliant and talented person, without any doubt," Putin declared.
Enrique Marquez, the man who bought the rifles used by Syed Rizwan Farook and Tashfeen Malik in the San Bernardino attack, will face criminal charges.
Hillary Clinton's tax plan has been endorsed by billionaire Warren Buffett.
Defense Secretary Ash Carter has admitted to using a private email address for government business during his first months in office.
"The much-hated pharmaceutical entrepreneur who jacked up the price of a life-saving AIDS pill by more than 5,000% was arrested for securities fraud."
Got your tickets? Star Wars: The Force Awakens opens tonight.
New at Reason
Follow us on Facebook and Twitter, and don't forget to sign up for Reason's daily updates for more content.